Blogging 101: Blog Post Frequency & Length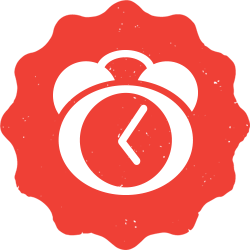 In the fifth installment of our Blogging 101 series, we're gong to cover optimal blog post frequency and length. These are two more pieces of the Search Engine Optimization (SEO) pie that need to be understood so they can be used effectively to reach more readers.
Blog Post Frequency
So, you've decided to start blogging and you're wondering how many posts you should produce each week. And while one is better than none, and two is twice as good as that, the sweet spot for most businesses is three times per week.
Why? Because it provides your blog with a good amount of fresh content each week, without producing too much, which the search engines really like. And as you roll out three blog posts per week — week after week — your authority with Google and other search engines will rise, as will your search ranking.
Just make sure you follow the guidelines set out in our Blogging 101: How to Write a Blog Post article, to ensure that what you're putting out there is appealing to the human eye, as well as the search engines.
Blog Post Length
This may sound odd coming from a professional writer, but when writing a blog post you'll want to keep it as short as possible without compromising your message or voice.
Let's face it — we live in a digital age where tweets and texts have altered how we communicate. Plus, busy schedules don't really allow for time to read long blog posts. A bloggers challenge is being succinct and informational, while at the same time being able to actually tell an engaging story, or at least add some personality to each post.
Of course, there's a place for long-form copy, and some bloggers thrive on content that is 1,000+ words. But for most, short and relevant blog posts — with a dash of "spice" — will keep readers coming back for more.
A good rule of thumb is to keep your posts under 500 words. This one is 364 words long.
I hope this post gives you a better understanding of blog post frequency and length.
Be sure to check out our other posts in the Blogging 101 Series:
– Blogging 101: How to Write a Blog Post
– Blogging 101: What is the Purpose of a Blog?
– Blogging 101: The Art of Writing Awesome Blog Titles
– Blogging 101: What are Tags & Categories
– Blogging 101: Original Content vs. Duplicate Content