Safeguarding Your Wesite's SEO Value: A Guide for a Smooth Website Launch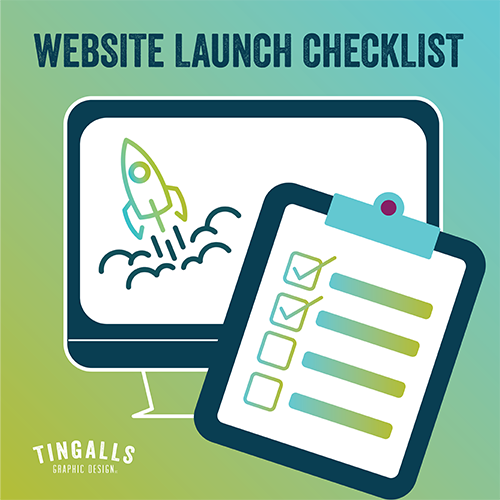 Launching a new website can be an exciting moment for any business or individual. However, it's crucial to ensure that the transition from the old website to the new one is seamless, especially when it comes to Search Engine Optimization (SEO). Preserving the SEO value from your prior website is essential to maintaining your online presence, search rankings, and organic traffic. In this blog, Tingalls will share key steps you need to take when going live with a new website to safeguard your hard-earned SEO value.
Conduct a Comprehensive SEO Audit
Start with a thorough SEO audit of your existing site. Identify the keywords, backlinks, and top-performing pages that contribute to your current search engine rankings. Understanding what works well on your old website will help you plan your SEO strategy for the new one.
Preserve High-Quality Content
High-quality and engaging content plays a crucial role in SEO success. Make sure to retain and improve the most valuable content from your previous website when migrating to the new one. Using Google Analytics, you can review reports on which pages of your current site are getting the most traction and be sure to reuse that same content. Your goal is to maintain the same level of relevance, keywords, and readability to maintain your SEO value.
Implement 301 Redirects
One of the most critical steps in preserving SEO value during a website migration is setting up 301 redirects. These permanent redirects will direct visitors and search engines from the old URLs to their corresponding new URLs. By doing this, you ensure that users land on the relevant pages of your new website, and search engines transfer the SEO value from the old pages to the new ones.
Learn more about 301 Redirects >> What is a 301 Redirect, and how does it impact my website?
Create and Submit a Sitemap
A sitemap is a list of all the pages on your website that helps search engines understand its structure. Generating a new sitemap for your updated website and submitting it to search engines (Google, Bing, etc.) is vital. This will enable them to crawl and index your new pages efficiently, preventing any loss of SEO value.
Update Internal Links
Review and update all internal links on your new website to ensure they point to the appropriate and relevant pages. Broken or outdated internal links can negatively impact user experience and may lead to a drop in SEO ranking. We like to use tools like Atomseo.com immediately after launching to make sure there aren't any broken links.
Optimize Page Titles and Meta Descriptions
Your page titles and meta descriptions serve as the first impression in search engine results. Keep your top-performing titles and meta descriptions intact and update them where necessary to reflect the changes in your content or focus. If you have a WordPress website, you can add these easily using a plugin called Yoast SEO.
Monitor for Crawl Errors
After launching your new website, keep an eye on crawl errors using Google Search Console or other webmaster tools. Fix any crawl errors promptly to ensure search engines can access and index your new site correctly.
Keep an Eye on Traffic and Rankings
Don't just set it and forget it! Track your website's organic traffic and search engine rankings within days after the launch. This will help you quickly identify any drops in performance and take necessary actions to remedy the situation.
Migrating to a new website is a significant undertaking, but it doesn't have to mean losing your site's SEO. By conducting a comprehensive list above, you can ensure a smooth transition without negatively impacting your search engine rankings.
Need help? Tingalls post-launch checklist includes the above tips and more to ensure a smooth transition for our clients. Learn more on our website design page.