From Words to WOW: Tingalls Formula for Show-Stopping Marketing Copy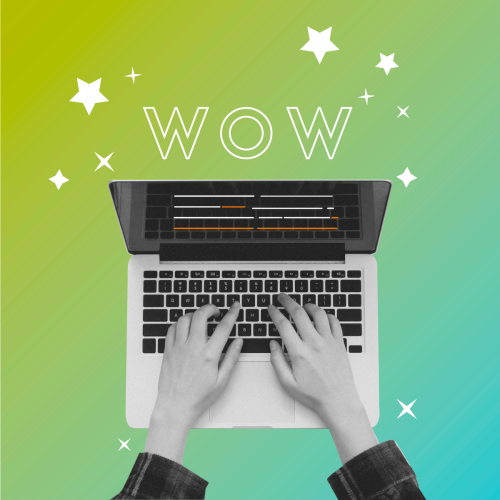 Creating a compelling marketing piece for your business might seem overwhelming, but fear not! The team at Tingalls has put together some straightforward guidelines and ideas to help you plan and craft effective marketing content.
First and foremost, define the primary purpose of your piece. Are you looking for a small palm card to hand out at an upcoming networking event, or do you need a detailed brochure to recap a sales presentation? Determining the piece's purpose will also help you determine its size. Speaking of size, keep in mind that the size of your marketing material influences your content's style. Smaller pieces, like rack cards or flyers, demand concise, to-the-point content. On the other hand, larger formats like trifold brochures provide more space for your message.
Finally, don't forget to specifically pinpoint your target audience. Understanding your audience will not only guide your writing but also shape the tone and voice of your content.
With these factors in mind, let's dive into crafting your content. The nine sections we've listed below will depend on a lot of factors (mainly space and budget) but in general, you should consider including the following:
Logo & Headline: Start strong with your company's logo and a concise headline that highlights 1-2 core services and the problems you solve.
Company Overview: Hook your reader with a brief yet compelling introduction that conveys your company's mission, values, and what makes you stand out.
About Us: Provide a concise overview of the company's history, background, and key achievements. Focus on what makes the company unique and why customers should be interested
Core Products & Services: List the main products or services your company offers and a few comments about each.
Unique Selling Points: Highlight what sets your product or service apart from the competition as it pertains to people, processes, products, and pricing.
Special Offers/Promotions: Showcase any ongoing deals or special solutions to grab your target audience's attention.
Testimonials/Reviews: Comments from satisfied customers or clients can create emotion, add credibility, and reassure potential customers.
Call to Action (CTA): Encourage readers to take a specific action, such as visiting the website, making a call, or subscribing to a newsletter. Use action-oriented language to motivate them.
Contact Information: Provide various ways for people to get in touch with the company including phone number, email, website, social media accounts, and physical address if applicable.
BONUS TIP: Consider adding a QR code! These nifty codes can be scanned with smartphone cameras, taking users to online forms, website galleries, social media accounts, and more.
Remember, the professional design of your piece is just as crucial as the content within it. If graphic design isn't your strong suit, don't fret. Contact Tingalls Graphic Design to help bring your vision to life within just a few business days saving you time and money.