Tingalls Website Search Engine Optimization Audit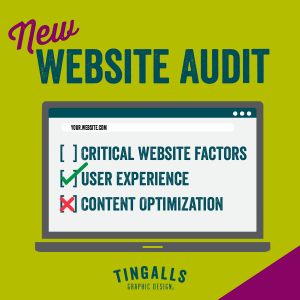 You want your website to shine brightly in search engine results, right? But how do you know if it's set up for success?
Enter Tingalls' SEO website audit.
Our SEO Audit is like a health check-up for your website design, pointing out all the ways you can improve on keywords, user experience, and more.
Here's a breakdown of what's included in the report:
Overall Grade: If you're skimming or just short on time, the top section of our report provides a summary of the good, the bad, and the ugly. Will your website be an A+ or the dreaded D- student?
On-Page Search Engine Optimization (SEO): This is the meat and potatoes of a website build including how keyword-rich your content is, title tags, meta descriptions, and backlinks.
User Experience: Ever tried browsing a website on your phone and had to pinch and zoom? Well, that website clearly isn't mobile-friendly and this section will test your website in the trifecta: desktop, smartphone, and tablet views.
Performance: No one likes a slow website. Especially search engines. This section will measure how quickly your website images, videos, and content load.
Social: Hopefully you have your social media accounts linked on your website. This section will see how they're doing from an SEO standpoint.
Security: The internet is the wild, wild west these days. We'll make sure your report contains security features and will point out any weak spots that need beefing up.
Recommendations: So you have all this amazing data, now what? That's where recommendations come in. Based on everything above, your report will contain actionable tips and tricks to boost your SEO game
Get my FREE Audit!
---
Screenshots from a sample report: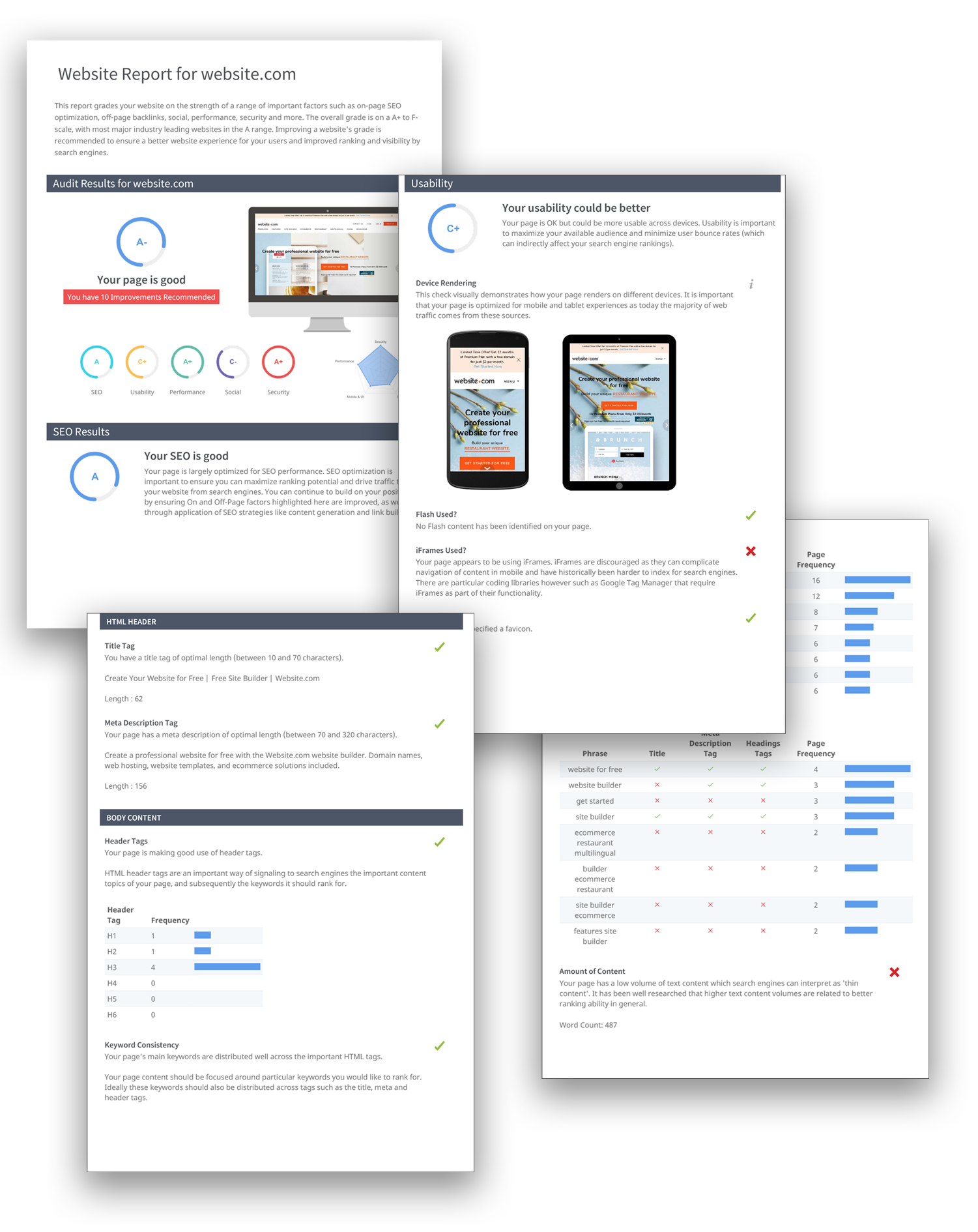 ---
Ready for your FREE report? It's check-up time!
Simply complete the short form below and we'll have your FREE report in your inbox within 24 hours.