Why You Need a Professional Business Card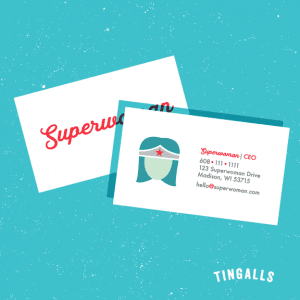 Given that websites, emails, and social media are everywhere these days, clients sometimes ask: Do business cards still matter? Not only are they still relevant, but it's actually more important than ever to have a professionally designed and printed business card ready to use.
There are a few good reasons for this. The first is that humans are visual creatures, and we are prone to making snap decisions. When you have a crisp, sharp, and creative business card, it says something about your credibility as a professional. It tells another person, subconsciously, that you can be trusted. It also suggests that you take your work and your image seriously.
Another reason business cards matter is that they are still passed along with referrals and recommendations. So, if one of your contacts wants to tell another contact about you and your work, a business card makes it more convenient.
And finally, the sheer fact that so many things are done digitally makes a good business card stand out even more. In the same way that print catalogs seem to have more "weight" to them than a webpage, a printed business card seems more professional and enduring than a social profile.
Need help with business cards, logos, and other identity pieces? Contact the Tingalls team today and see how we can help!
Save
Save
Save