Design Trends and Reflections of 2019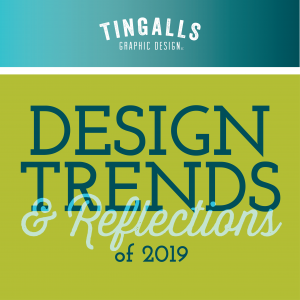 Design trends come and go every year, and 2019 was no different. As a maturing graphic design agency, we've learned to take a moment at the beginning of every year and step back to reflect on those trends. We're looking at what trends popped up only to disappear quickly and what trends had staying power. We'll explore our favorite looks and which ones we're glad to see go. And more importantly, we'll look at what's coming up in 2020 as the best design and design elements to watch.

Successful Design Trends Can't Be Shrink Wrapped
2019 emerged with a slew of developers and DIY sites all vying for website design business in the Madison area. This presented a challenge for us to show how we stood out from the fly-by-nights and one-size-fit-all approach of the boxed website design.

Luckily, we're backed up by business experts that see the importance of investing in a custom web design. There are occasions when an out-of-the-box website is the best option. If you are just starting out and have a minimal budget, a templated website is much better than no website at all. It's essential to keep in mind, however, that your website always represents your brand. So, an investment in a website is an investment in your business. And the adage that you get what you pay for stands especially true in this case. Your website should reflect the hard work you've put into building your business.

Exploring then committing to a custom website may seem intimidating at first, but 2019 showed it made a world of difference. We saw websites succeed, and others fail. That professional approach always paid off. A professional developer creates a strategy that will not only make you look good but will also grow with your business way past the current year. Your partnership with a professional developer guides you through designing choices that attract an audience to your site and convert them to customers. They'll know how to capitalize on solid SEO (search engine optimization) practices and educate you on how to keep on top of it, so your site stays relevant.
"This year and last year, SEO should incorporate the user experience

and your overall website strategy."

– Catherine, Tingalls Copywriter
Custom Design Dominated 2019 Design Trends
Not only did 2019 bring us customers vying to get away from boxed design, but it also brought a new desire for customization on many other levels as well. Because most of our clients know their website is where they make their first impression, they wanted specific elements within their sites to have unique aspects as well. This type of customization is where the web design industry separates the wheat from the chaff. Often big visions come with some constraints – mostly monetary constraints. Design on a budget is the type of challenge where our creative team shines. Creative challenges breed robust design. Some of our designs were functional elements on the page, while others brought a memorable visual. But all of them enhanced the user experience and presented our customers' branding well.
An out-of-the-box solution
One good example of thinking outside the box is a redesign of the bike path map for the Fitchburg Chamber of Commerce. Our designer, Kallie, searched to find a way to clearly communicate all the information that was needed (there was a lot!) and make it visually pleasing without being too busy looking. A well-thought-out design plan before any graphics were considered was the key. The results turned out to be precisely what they needed.

"Always start with the end in mind!" – Kallie, Graphic Designer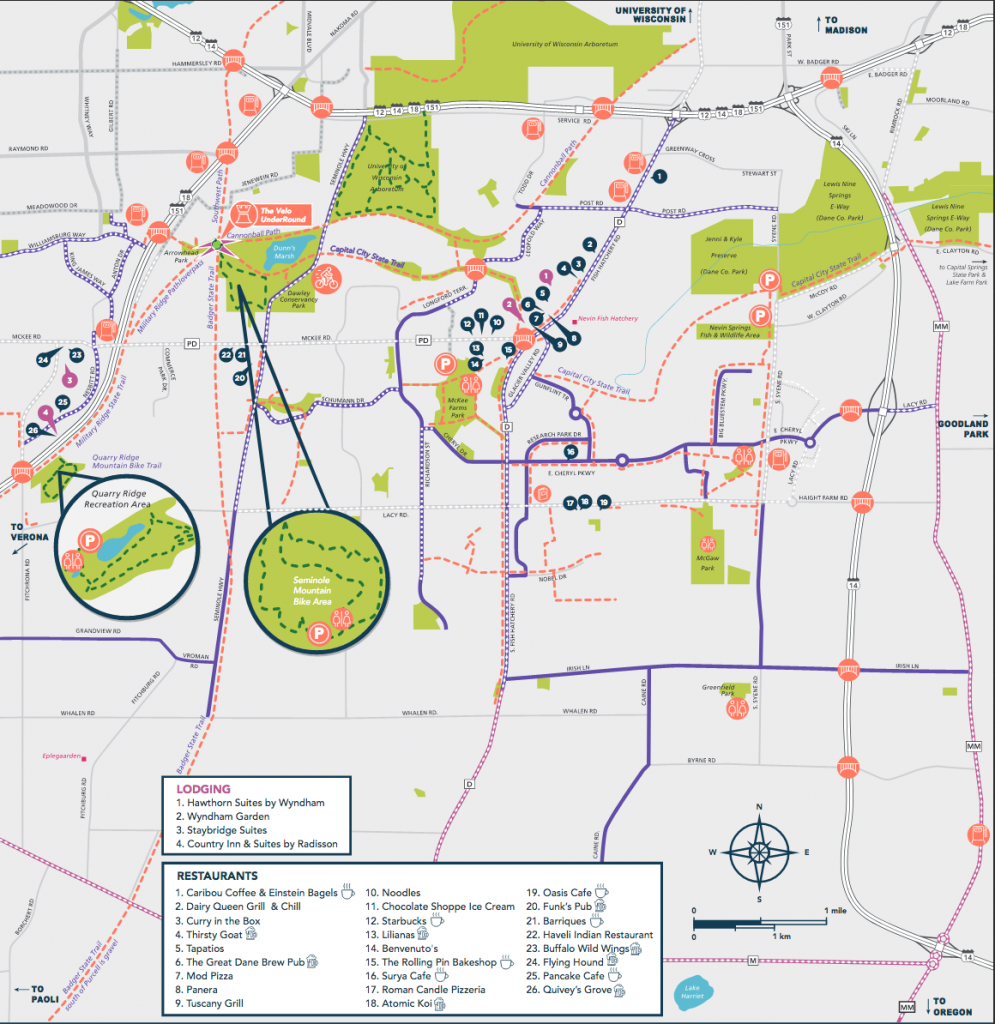 A resurgence of bold fonts 
As designers, we count on typography trends to guide the year's latest looks. Last year still included the use of minimal fonts like sans serifs, which appears to be a font that will never die. But bold show-stopping fonts that scream "Look at me" also took hold. These head-turning fonts continued to be essential, and their revival of them was a visual trend that we had no trouble embracing, particularly in logo design.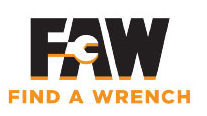 "I love that throwback design is surfacing … a nod to etched fonts, hand lettering, and the simplicity of black & white." -Tara, Owner

A refreshed use of gradient color
One of our favorite design trends of 2019 was the use of complex gradients. We saw a variety of multicolored ones using vibrant color palettes and irregular shapes. The use of blur and distortion effects brought a unique depth to the design. We saw gradients being used in secondary elements within websites, such as titles, 3D effects, icons, and hovers. The non-uniformed look of gradient backgrounds presented fantastic visual interest.
"I dig that gradients are back in a refreshed way! I think they are adding vibrancy and breathing life into the right designs!" -Alyssa, Graphic Designer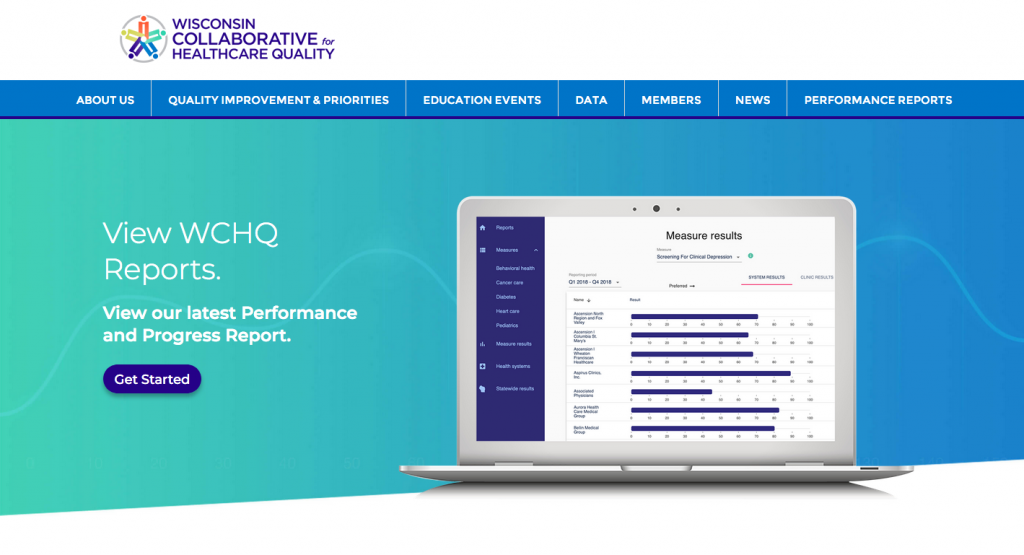 Google Swooned Over Embedded Video and Animation
In 2019 videos took over web traffic topping 74% of all views according to the Cisco Visual Networking Index™. With those statistics, it was no wonder so many websites wanted to incorporate video content within their sites. The caveat is that load speed and making video transcripts available are also considerations. An embedded YouTube video was most often the preferred way to go because it offered an easy way to achieve those goals. By being part of YouTube, a business also becomes part of a significant search engine community that most people know how to use. We don't see this trend changing. Videos are even more critical in 2020 as they provide a proven way to reach your target audience. Using a designer to help you decide what and where to use video can be the difference between wowing your audience and annoying them.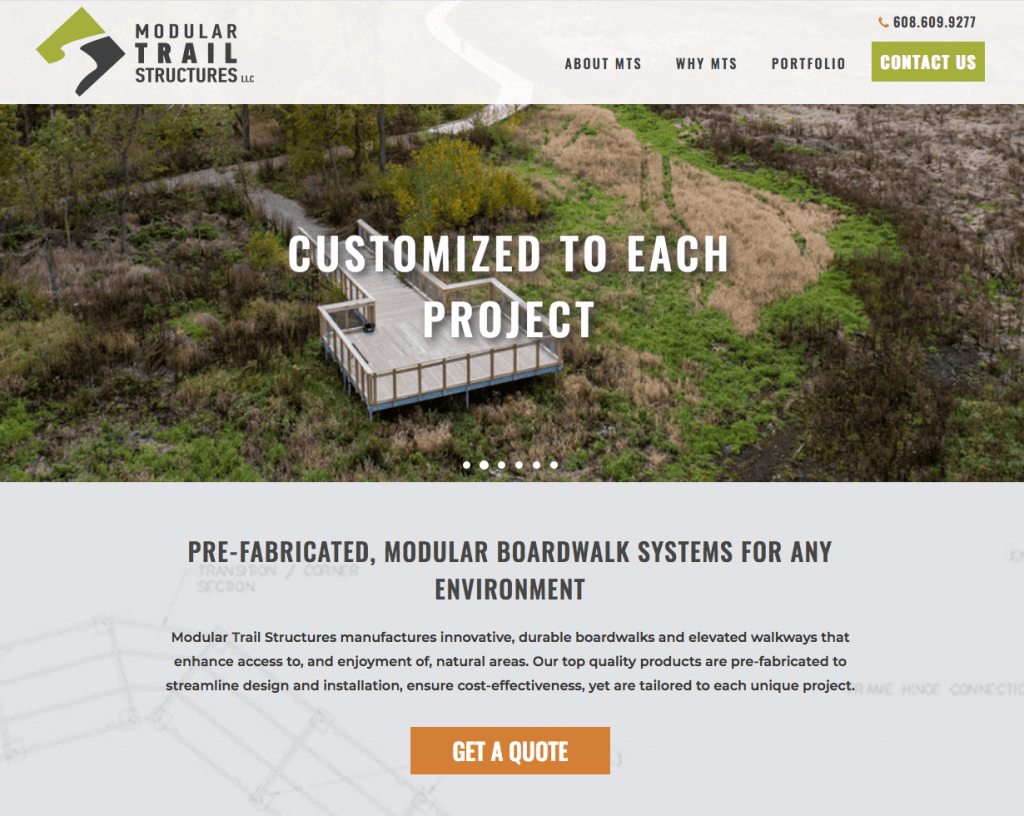 "I think there are lots of videos being placed in web design without much thought or meaning. I also find videos can be distracting on sites if they aren't incorporated carefully into the design. Modular Trail Structures website is a good example of doing it right." – Alyssa, Tingalls Designer.



Lessons Learned from 2019's Design Trends
The most crucial lesson any design team learns in any given year is to embrace empathy for their client's business goals. 2019 brought us the opportunity to keep this in mind with many new projects and new clients. We know that effective design solves the problems a client wants to address for their customers. We continue to learn to get out of our own heads, interact with a cross-section of the client's customers' and think as they would. It's the only way to apply that valuable information in the design process. Understanding and sharing perspectives with our clients and their customers made creating their vision easier. And as a bonus, we made lots of friends along the way.
Creating a Cohesive Team
Through the last two decades, working with a variety of vendors, customers, and our own employees, we've learned the importance of building a strong team. Getting on the same page from the start of any project is critical. By discussing options and opportunities together and sharing different perspectives, we build a better understanding of each other's needs. The sooner we understand that, the faster we evolve and can take on new challenges without fear. Because of the focus on sharing information, Tingalls designers help each other out by passing along tips and valuable insight. It's a trend we plan on continuing throughout the next decade.
Making a Plan
If you fail to plan, you plan to fail
It takes planning to keep the key players (on all sides) focused on creating the best outcome. In 2019 we created a customer dashboard that allowed our customers to track the progress of their website projects. This has been an excellent tool that keeps the whole team on track. It also allows the freedom for our designers to use what works best for them on a day to day basis. Documenting what they've done and when they've done it all while keeping the client informed is priceless for a smooth result. 
Growing Together
Constant Professional Development based on customer feedback was our mantra last year and one we'll continue to use as we develop together. Besides that, it is also about sustaining a good company culture. At Tingalls, we believe a company that backs its employee's professional development will also perpetuate business success.
Work/Life Balance
It's essential to create a work/life balance no matter what year it is. Helping each other take care of ourselves in the workplace and outside of it, too, ultimately leads to higher morale and work performance. 2019 represented a growing trend among businesses taking heed of this advice. As a company empowers its employees, it gives them more control, which reduces stress and negativity. This, in turn, translates into more creativity, less missed workdays, and better productivity.
"Preserving time for yourself helps you gain focus, and surrounding yourself with supportive people can help lift you to achieve great things!" -Crystal, Account Manager

Bring on Graphic Design Trends

 for 2020
We're well into January, and we already see 2020 graphic design trends that will sweep you off your feet. There's a dizzying array of elements dominating the visual design scene so far.
Throwback Design
One of 2020's design trends that has already stolen our hearts is the use of nostalgic typography. It offers a distinct look that's fun and dynamic. To create a more innovative and modern composition, designers are playing with throwback design in the form of typography – a nod to etched fonts, hand lettering, and gorgeous artistic typography.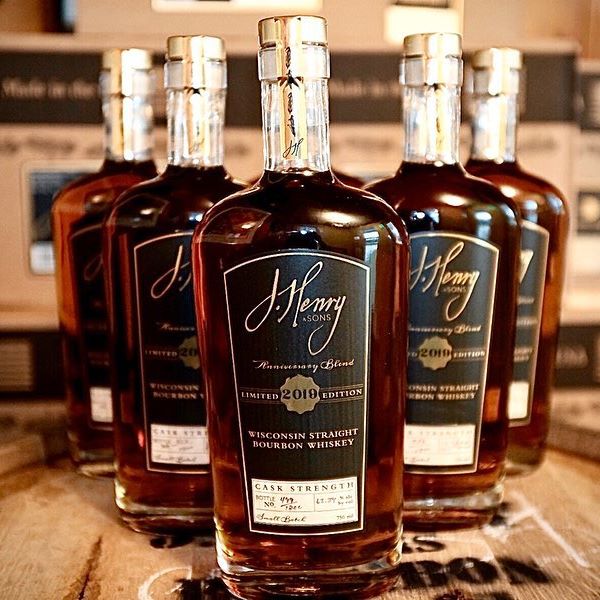 Taking Motion Design to the Next Level
Motion design is another 2020 trend that is becoming ever more favored. We are already seeing a lot more of it early in the year. Big brands are using GIFs to offer a quirky design element to their online marketing efforts. It's a quick and appealing way to tell a story that is remembered and shared. We're happily exploring the possibilities this type of animation presents to our client as we see GIFs continuing to be used across social media, email marketing, and web page design.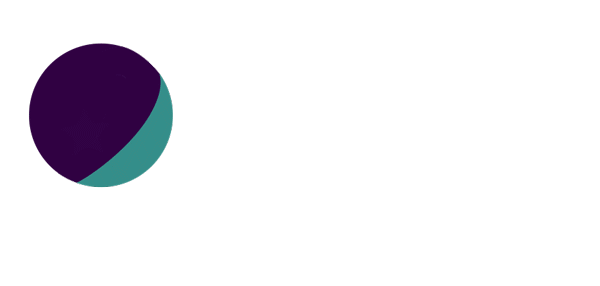 Looking Forward to the Year Ahead
"Thank you for the lessons learned, and the memories gained! "- Nicole, Graphic Designer

At Tingalls Graphic Design, we are excited for a new decade and can't wait to see what the design world brings in 2020! Of course, as professional graphic designers, it's easy to get excited by the latest trends. However, we will continue to stay focused on what each particular client needs and not try to fit their needs into a design trend just because it's popular. Excellent customer service is a trend that will continue well beyond 2020 for us.

This year also marks our 20th anniversary serving the Madison area community. Reflecting on the past two decades in business, what comes to mind are the opportunities where we've played a significant role for our clients. We've had the privilege of helping local nonprofits find their voice and we've worked with many thriving local businesses to expand their base. All along the way, we've kept up with a variety of trends and technology. But, ultimately, it's been about the people.
Goodbye, 2019 – hello 2020. Nice to meet you!