How Graphic Designers Can Up their Credibility Factor – Part 2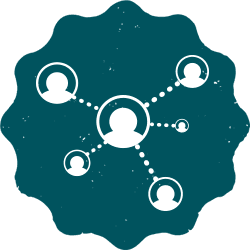 In the first installment of this series, we discussed six ways a graphic designer can improve their credibility factor. In part two, we're serving up five more tips on the subject. And although we're talking specifically about graphic designers here, these strategies really apply to any profession.
No matter how much of an expert you are at your craft, these strategies will help improve your credibility, as well as your bottom line …
Crystalize Your Process
Set up an "external" process with the customer that's easy to understand. Timeline, milestones, what you need from them, etc., are all good things to flesh out upfront. Remember, for expectations to be met they first have to be clearly set.
Also, the more clear your "internal" process is, the more successful you will be as a graphic designer. This includes having solid apps for billing, time tracking and expenses, as well as a solid calendar app that integrates with both mobile and "desktop" devices. At Tingalls Graphic Design, one of our favorite apps is Harvest, which can be used for invoicing, time tracking and expenses. It's easy to use, accurate and inexpensive.
Your internal process also includes how you do your work. What questions do you ask your clients to help determine what they're looking for? Do you sketch by hand first? Or do you prefer to use a digital pen tablet?
Exceed Expectations
Going above and beyond, within reason, is a great way to develop long-term relationships AND gain more referrals. We're not saying you should perform additional graphic design services for free, but if you can make an improvement, suggestion or add extra value to the client's experience — go for it.
Don't Promise a Deadline You Can't Keep
In our excitement to have a paid project, and to exceed the customer's expectations, it's very easy to blurt out a completion date that is simply impossible. Take a moment and make sure it's doable before committing. It's ok to say, "let me check my workload and get back to you ASAP." This also lets the client know that you have other customers — which can give them peace of mind that they've hired a popular graphic designer!
Form a Corporation
This sounds a lot more intimidating and expensive than it really is. Do a search on Google for, "form a corporation in YOUR STATE NAME," and the results should include your state's Department of Financial Institutions website. This website typically includes links to incorporation forms, as well as directions on how to fill them out. If you're a sole proprietor, you'll want to form an LLC at the very least. Depending on your circumstances, and annual revenue, your graphic design business may be better suited to another type of incorporation option. We highly suggest talking with your accountant before making any decisions.
Have an Awesome Website!
Would you feel comfortable hiring a plumber whose van looks like it's about to fall apart? Well, the same goes for your website. It has to look and read great, so every visitor is impressed (the same is true for your print collateral)! If you need assistance in this arena, Tingalls can help. Feel free to contact us anytime to set up a complimentary meeting to discuss your website needs further.
Thank you for visiting Tingalls Graphic Design!