Tingalls Website Search Engine Optimization Audit
Is your website your best salesperson? It could be!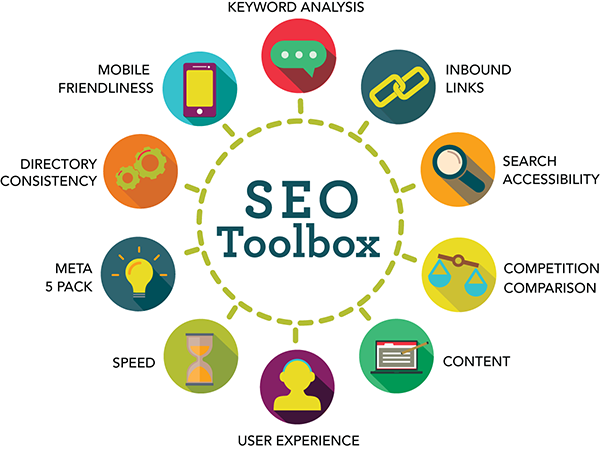 Tingalls Graphic Design's website audit will identify on and off-site issues that may be affecting your website's page rank with Google.
The report will review three website pages and provide simple feedback on 10 key areas including:
Critical website factors – page load, call to action, links, competitor comparisons, web directory checks
User experience – design, visuals, layout, navigation, mobile friendliness, image size, and compression
Content optimization – keyword research and use, alt image attributes, content elements
Below is a sample audit. Green signifies the website is compliant, yellow areas need improvement and red indicates the item is missing or inaccurate.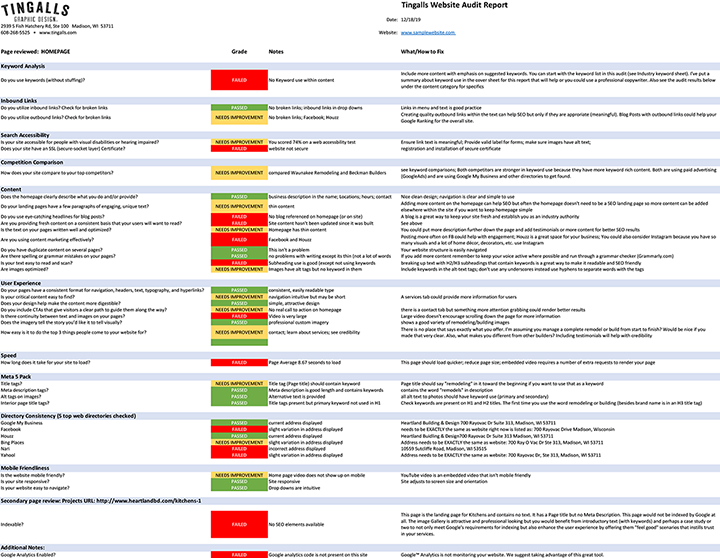 ---
Interested in getting started? Simply contact us and we'll follow up!