Using an Infographic to Tell Your Story
Infographics: Text to Graphics
In today's marketing world, it's easier to win attention from buyers when you have something that can be seen and understood in just a few seconds. In fact, getting your message out requires more than just text or only images. Infographics and custom illustrations combine the best of both worlds and can revamp your communication material. A well-constructed infographic is simply a better way to tell and receive stories in this day of information overload.
What is an infographic?
An infographic is a visual representation of data and information put together in a way that offers interest and flexibility with an emotional pull to your message. From imagination to creation, an eye-catching infographic will tell a story entirely on its own. Visually communicating to your customer base will quickly enlighten and grow their understanding of your product or services while adding a dimension of influence.

What can an infographic do for your business?
Customized, personal, and on-brand illustrations deliver so much more than just a Word document. A tailored design will showcase your message and differentiate your brand from your competition while commanding your target audience's attention.
With a Custom infographic you:
Set your company's tone
Influence the environment
Provide customer direction
Create understanding for complex ideas and processes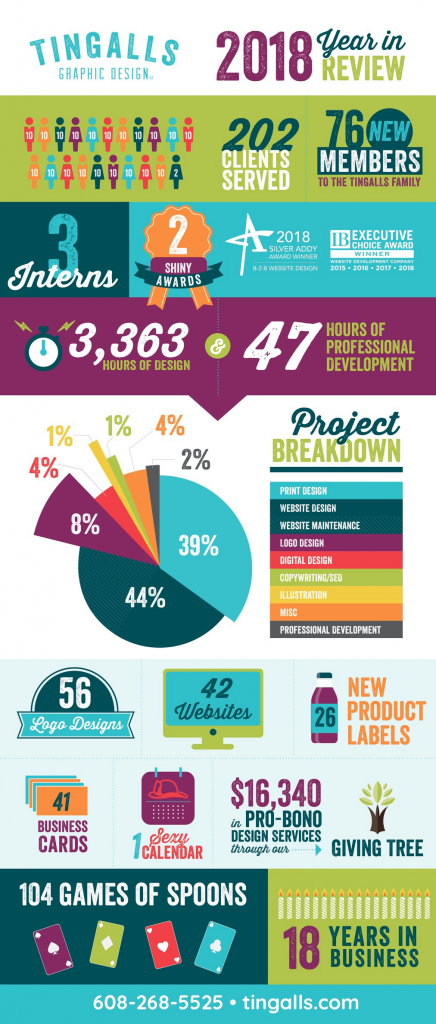 Develop Your Key Message
Of course, you can't have a clear visual without a clear message. Before approaching the graphics side of an infographic, you need to be able to articulate what you want the audience to know or take away from it.
A straightforward, consistent message is crucial for having a successful marketing effort. Targeting the right audience with appropriate communication comes first. Translating your company's values and story into a set of convincing statements will form the blueprint of your ongoing conversation.
Remember to:
Express the main point you want to accomplish
Talk the language of your customer by being believable, meaningful and relevant
Stay concise and consistent – keep it simple
Remember the basics: What, Who, Why?
Make it memorable – leave an impression
Show Don't Tell
Your infographic should encapsulate a vivid, user-friendly graphical overview. It should be easy to understand with a clean but meaningful design to draw an audience.
One way to do that is by using easily recognizable metaphors to show data and direction. Another great option is to use forms, charts, maps, or creative images  to represent insights into your business. Before deciding on the look, keep in mind what your design will accomplish.
Your design should:
Offer reliable information
Present a relevant, noticeable pattern
Be organized to encourage further exploration
Look great!
Working with a Designer
Along with conventional creative skills, you'll need a designer who knows how to use digital technology. They'll use traditional artistic techniques and software like Adobe Photoshop and Illustrator to produce one-of-a-kind, thoughtful illustrations, and icons for your infographic. Source a designer that not only has the expertise but the creativity to deliver a commercial work of art that won't soon be forgotten.
Tingalls Graphic Design
Speaking of expertise and creativity, our award-winning designers can help you turn your message into an original infographic that can be used in a variety of ways including print, web or email. Our team stays on top of design styles, trends, and the latest techniques to ensure we create unique visuals that communicate effectively. We'll work collaboratively with you on both custom illustrations and detailed infographics that tell a complete story. At Tingalls Graphic Design, our custom illustrations and infographics will inform, explain, and excite your customers to act.