Do You Want the Cheapest… or the Best Website Design?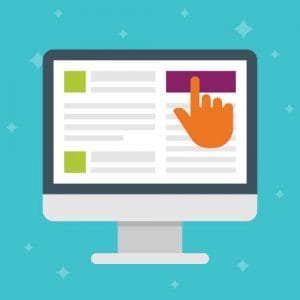 Most business owners don't have the time to scout and select a new web designer. Instead, they need to find a stable team who can build and maintain a successful online presence that will be useful and profitable for their company for years to come. However, web design is not an area where most businesses have a lot of expertise, so they go with what they think is most efficient and most profitable.
We can easily compare the website design process with another situation where the average consumer has to make a huge buying decision that they'll have to live with for a few years – the process of buying a car. Both require research, test driving and common sense.
Picture this: you roll up to a car lot and see that shiny red convertible you've been dreaming of for years. Would you make an offer without taking a test drive, popping the hood, or reviewing the car's features with a salesperson? Probably not.
Judging a car by its recent paint job is exactly where the phrase "buyer beware" came from. The same could be said about web design and development. It's important for you to choose a trustworthy designer who won't throw a Ford engine into a Ferrari body style.
So, how you do you get the website you'll want to drive off into the sunset with? Here are some important things to consider …
There's More to a Website than Curb Appeal
When you see that shiny car on the lot, you know its appearance doesn't tell you everything. Two similarly looking sedans can have completely different engines under the hood. The same principle applies to web design.
For instance, most designers work with the popular WordPress content management system. Once you get past the visual layout and look "under the hood," the actual coding in a WordPress site can be very different.

Custom Designs help with SEO
Custom designed websites use less code making the page speed load time faster which  is important for Search Engine Optimization. It's also easier to perform edits with custom designed websites because you won't have to filter through the clutter and unnecessary functionality.
Think of Needs First, and Options Second
When buying a new car, you'd most likely have a list of "must haves". This could be all wheel drive, a V6 engine and low mileage. Finding a car with fancy features like rain sensing wipers, a premium stereo, or dual climate control would be great but these are probably not going to be deal breakers. In other words, aside from looking good, make sure that when the design process is over, that you still have all the necessary components.
First, make sure you will own your new your site and have access to all the necessary logins including the domain, hosting logins and website files themselves. And, secondly that it will be mobile friendly to be compliant with Google's constant algorithm upgrades that most definitely ignore sites in search results that aren't meeting their mobile criteria or security certificates.
Other considerations to keep in mind when interviewing designers:
• Is your homepage clearly organized so your visitors know who you are, what you do and how to get a hold of you?
• Do you have an effective call to action on every page?
• Do you have clear, concise copy that's easy to read?
• Is your navigation all in one place with simplistic dropdowns?
• Do you have keywords in your title tags, body copy, headlines, images, alternate image tags, etc.?
Quality Construction Takes Time
The best websites aren't designed in a day – they are created in stages, with approval checkpoints along the way to ensure the client is satisfied. Instead of being one-size-fits-all, websites need to be designed and developed to grow with your changing business, not to mention Google's ever-evolving search algorithm. If you and your website designer aren't spending at least 2-3 hours up front planning for your new site, you'll end up paying for it later.
In the end, it's important to use common sense and remember you almost always get you pay for. Choose a website designer that can give you a website that not only looks good but also performs well in search engines … and that's built to last. It might mean paying a little more up front, but it also gives you the chance to get a better return on your investment later.
Save
Save
Sa
Save