How to Create a Successful Email Campaign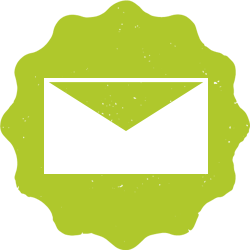 Does your business utilize email campaigns?
Whether you're an old pro at putting campaigns together, or your company is just embarking into the territory of email marketing, making sure you're following these best practices can help ensure each email you deliver to a customer or potential customer is crafted for success — right down to the character count of your subject line …
Email Frequency
The amount of emails businesses receive these days is often astronomical. Keeping yours to a minimum — 1 or 2 per month — is a good way of ensuring the recipients on your email list don't unsubscribe. At Tingalls Graphic Design, we've found that one email per month that has some type of offer, and one that simply shares relevant information is a good mix. If your business doesn't tend to have "offers," highlighting one of your blog posts each month is a great way to keep in touch with people on your email list. Just make sure your blog posts are full of rich, relevant information.
Subject Line
Your subject line needs to be three things: engaging, clear and short. Before smart phones, a good rule of thumb for subject lines was 60 characters, including spaces. But these days, 65% of all email gets opened on a mobile device, according to VentureBeat.com. To be more specific, 16% is opened on tablets, while a whopping 49% is opened on a smart phone.
So what does this mean for subject lines? Instead of 60 characters, we now have 36, including spaces, to get our message across. And unless you're certain your customer demographic is still opening their emails on a computer, it's best to keep your subject lines to under this character count.
Content
Once an email is opened, what should it say?
Let's start with your headline, which should be different than your subject line while paying it off in some way. The body copy should be as brief as possible without losing overall clarity. Remember, this is an email. It's not meant to answer all questions or provide every bit of information. One of the biggest mistakes I've seen over the years is emails that are too long. Nobody wants to read them. Instead, make it clear and to the point — and don't forget a dash of romance. Make sure that readers know, in 5 seconds or less, the main idea of your email. If you can gain their interest quickly, there's a better chance they'll click through to your website or blog for more information.
Focusing on a big benefit, solving a client's pain point, or offering up relevant information is typically what the focus of your email should be. Even if you're offering up a sale, let the reader know the big benefit of your product or service — as well as communicating, "it's on sale, too!" When customers are shown a solution to a problem they have (AKA, a product benefit), you're much more likely to make a sale. A good price point on something that's ambiguous to a customer is not enough to make them buy.
In addition, be sure to use a good, relevant image in your email. Yes, this advice is coming from a professional writer. Why? Because people like nice pictures, and are more likely to engage when one is present.
Make sure each email has a clear call to action, and place any secondary messages at the bottom of the email (mini banners, or widgets are an effective way to present secondary messages).
One Final Note
It's also important to personalize each email with a person's actual name, so make sure you're auto-populating to add a personal touch.
Need assistance with your email campaign?
Contact Tingalls Graphic Design anytime! Our experienced copywriter and design team can help!