The Importance of Your Website's Title Tags, H1 Headlines & Meta Descriptions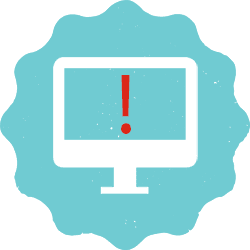 Have you ever seen anyone using a metal detector on the beach? When they get close to a metal object, the device starts making noise because it can actually sense the metal. Search engines like Google and Bing function in a similar manner, but instead of looking for treasure, they're searching for keywords.
Two of the main areas search engines look for keywords are in your website's title tags and "H1" headlines. If these areas are populated correctly, search engines have a better chance of detecting you, which can lead to higher page ranking on search results and increased traffic to your website.
At Tingalls Graphic Design, part of our SEO process includes populating your title tags and headlines with optimal keywords. Since SEO is something we're often asked to explain, we thought a brief description of title tags and H1 headlines, as well as how each works, would be beneficial.
Title Tags
A title tag is the words (content) in the grey bar at the very top of each web page. Each title tag should use optimal, specific keywords to identify what's on the page. Top keywords should be implemented into each title tag, listed in order of strength from strongest to weakest, and should remain within the industry standard of 70 characters each (including spaces). Any longer than this, and the search engines may penalize you for a title tag that's too long, and may not even show all of the content within the title tag.
But in order for a title tag to be most effective, it needs to be supported in other areas of each web page — including the H1 headline.
H1 Headlines
Let's take a deeper look at the construction of a solid, keyword-rich H1 headline. Your H1 should be the largest headline on the page. It typically sits somewhere near the top of the page, or just below your hero image(s). There should only be one H1 per page, and it needs to be populated with the top keyword, or keyword phrase, associated with that particular web page. Secondary keywords can also be included, as long as they don't make your H1 too obtrusive or long.
In addition to implementing these SEO best practices onto each of your website pages, there's also another area that needs attention — your meta descriptions.
Meta Descriptions
These are the short paragraphs (no more than 160 characters long) that Google and other search engines show as part of their search results. Meta descriptions do no have an affect on search engine ranking. They are only for the human eye. When they're well written, they can evoke a feeling of trust and peace of mind in potential customers — and improve clarity and user experience. If people are reading one of your meta descriptions, it's your first (and possibly only) chance to engage with them online.
Without proper SEO implementation, finding your website might be similar to finding a needle in a haystack — without a metal detector.
Need assistance with your website's SEO?
Contact Tingalls anytime to set up a free consultation to see how we can help!