Best Practices for Website Design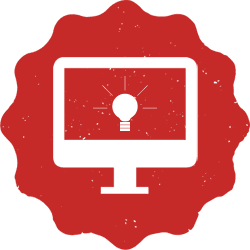 Whether you have a website you're looking to revamp, or are in the process of creating a new one, there are some best practices you'll want to be aware of to make sure your website design is the best it can be.
Not All Code is Created Equal
Coding, or the language on which your website is built, is an important component of website design. If your code is built well, it will make for a better user experience because pages will function optimally and load faster. How your site is coded also affects your SEO (Search Engine Optimization), which is critical to gaining more traffic on your site.
Content Creation
The words on your website, typically referred to as the content, need to be rich, relevant and engaging. Use your content to highlight benefits and develop relationships, not sell with a heavy hand. Like your code, the content on your site needs to be enhanced with SEO. Title tags, alternate image tags, JPG/PNG names, headlines, descriptive links — and the copy itself — all need to be optimized. It's also a good idea to create relevant meta descriptions, but they won't affect the SEO value of your site.
One More Note About SEO
Beware of any SEO expert that wants you to maintain or update your website SEO on a monthly basis. Unless you're adding new products, services or information, this is typically unnecessary — and may actually hurt your website's authority with the search engines.
Write a Blog!
But make sure it's housed under your main URL! Resist the temptation to host your blog on a different URL. Although this costs less upfront when you design your website, it can be a costly long-term mistake. Fresh content from a blog will help improve your website's page ranking, and ultimately increase traffic to your site, but only if it's housed within the same URL. For more on blogging, see our Blogging 101 Series.
In the next part of this series, we'll talk about the visual side of your website. Topics include logo design, navigation bar functionality and the overall aesthetic properties of successful website design.