5 Smart Ways to Optimize Your Website for Google
By Catherine Bell, Copywriter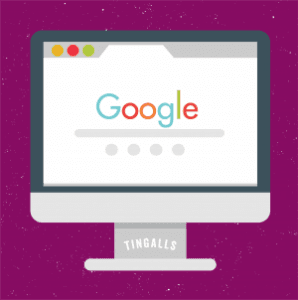 To be successful, your website has to be more than just a pretty face. Your site also needs to provide a great user experience and attract the attention of the Google search engine. This means that the SERP (search engine results page) is critical to the success of your site. Luckily, we have five easy ways to get your SERP looking and feeling great.
1) Keep It Fresh
Your website content should be relevant, well-written and original. Keep your content fresh with regular updates and posts that engage with your readers. Including testimonials and reviews will create user-generated copy that will be on target and interesting to your audience.
2) Build Links
Creating great inbound links takes a bit of work, but it's well worth it. Writing a blog that resonates to people in your industry will encourage them to share your link. The same goes for linking to other blogs within your blog posts that your viewers will appreciate.
3) Keep Keywords Relevant
Now's the time to check out your most enviable competitor. What keywords are they using? Many free online tools are available to help you with this. Slide on over to Google Adwords when you're done and use their free keywords tool to come up with a solid list of your own to include in your copy.
4) Work Your Title
Do yourself a favor and make your website easy to find. Meaningful titles and title descriptions that use researched keywords naturally will index well. Your site's title is the first place Google looks for search relevance.
5) Make Photos Searchable
They say a picture is worth a thousand words, but to a search engine, it's worth much less. Add alternative text tags to your images to make them easily indexed.
Remember: Google wants to keep you busy. Search engine algorithms are continually being massaged and tweaked. Have a plan to regularly update your site to keep up with the changes so you and your SERP will always be happy.
Still confused? Give Tingalls a call 608-268-5525. Our new copywriter would be happy to help with any of your website's SEO-related issues!