How Can I Get More Blog Readers?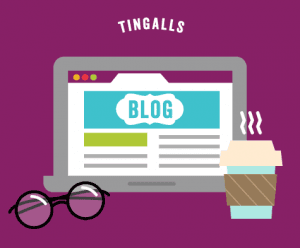 It sometimes seems as if there are more blogs than there are blog readers. That is, lots of companies put fresh posts online every day, but studies show that 90% or more aren't ever read by more than a few people. Or to put things another way, there are a few blogs with lots of readers, and thousands of times as many that are doing nothing for the marketers that produce them.
How can you ensure that your blog falls into the right category, helping you to attract search engine visits and attention from real-life customers? Here are a few proven steps you can take to get moving in the right direction…
Choose a Hot Topic – Because there's so much content being produced every day, people tend to pick and choose what they'll devote their attention to based on topics and headlines. Select something that's timely and interesting and readers will click through.
Use a Good Preview Photo – Like the title of your blog post, the picture will catch the reader's eye long before your ideas will. So, you want to use a visual that's relevant to your story, but also vivid and attention grabbing.
Make Sure Your Meta Description is Inviting – Some readers might come across your blog post via Google, where they'll only see the title and meta description you provide. Use those precious few characters to draw readers in and make them curious to learn more.
Promote Your Post – Until you have lots of traffic coming to your blog every day or every week, you'll probably have to start bringing readers in from the outside. That means promoting your posts through email and social media like Facebook.
Be Seen as a Pro – Magazines are always looking for fresh, new content for their readership. Download and review their annual editorial calendars to see if there are topics you can write about in your industry.
Keep Your Links Short – You want your blog posts to be easy for readers to share, so keep the actual URLs short. That way, links can be posted and shared easily on Facebook and Twitter.
Ready for more great blogging tips? Want to make the most of search engine optimization, social media, and business web design? Call or email our team today and let us show you how we can help!