Where's your blog?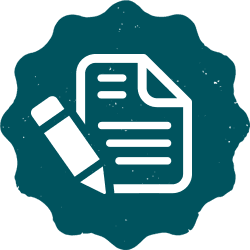 It's 2015 and the New Year is a great time to make some resolutions about your website, arguably your most effective marketing tool. You've been thinking a blog for a while now, but is it really worth the effort? The answer to that is a resounding yes!
Educate and Engage
First and foremost, a blog helps your existing customers interact with you passively. Regular blog updates let them know you're still in the game. The audience engagement is difficult to measure, but the value of a "shared" blog post cannot be over-estimated. It's free advertising. At the same time, your blog helps establish your capabilities and specialties in the minds of potential customers. Think of your blog as an ever-growing list of your features, products or triumphs and as a showcase of your evolving expertise.
Stay Current, Stay Relevant
A lively blog tells your audience many things. One of the most important messages from a frequently updated blog is "we are still here!" Regular updates tell your audience that you are successful in your industry and are gaining a reputation among your peers.
Share Experience, Knowledge
Using a blog to show off past successes and current projects is an ideal way to demonstrate a business's many facets while zooming in on specialties. Nothing brings clients and customers back for more like expertise. A well curated blog teaches and informs your clients about your industry, gives them ideas and fuels their desire to work with you. While it is often difficult to summarize services, a blog allows you to stray a little from your specialty, showing your diverse expertise. This demonstrates a holistic depth of knowledge that inspires confidence in clients.
The Quick Share
Most blogs feature a quick share feature that will send your content zipping off to any number of social media feeds. That means if someone likes your blog or thinks someone else might, it can be zapped to new, unknown audiences with a click. Those audiences become regular readers, followers or even clients and customers.
Google Power!
To many, the biggest reason to maintain a blog is for the search engine oomph you'll get. A well-written blog is laced with keywords, links and photos. Search engines like Google love new content. Regular updates will raise your relevance and increase your web site traffic. As Google indexes websites (an ongoing, never ending process) those with fresh, new content are given priority.
Not sure where to begin with a blog? Send Tingalls Graphic Design a note and we'll help you get started.