A New Breed of Social Media Management Tools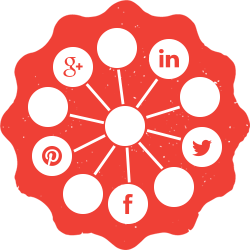 In a recent post, Tingalls Graphic Design reviewed three very good social media management tools. But being the geek that I am, I recently decided to do some additional research to see if the landscape for these niche products had changed. Sure enough, it has. In this article, I'd like to share two of my favorite new social media management tools — Sendible and Sprout Social — reviewing the positive and negative aspects of each.
SENDIBLE
I've been using Sendible on a weekly basis for a little over a month. I first came across this app because I was looking for a social media scheduling tool that worked with Pinterest. Hootsuite, my long-time scheduling app, didn't offer this option. The great thing about Sendible is that it handles more social media platforms than any other app I could find­ — including Facebook, Twitter, LinkedIn, Google+, Pinterest, Instagram Tumblr and more.
The Good
The interface was recently updated to a minimalist, flat design that makes Hootsuite look a bit antiquated. Scheduling works well, and the interface that links you to accounts has been dependable. Scheduling is pretty easy, although there seem to be a couple of unnecessary clicks I have to make in order to choose a date and time (this is an issue with many schedulers). Overall, this platform works very well, and is enjoyable to use. Sendible's customer service team has been responsive and focused on resolving any issues that have come up. This leads us to …
The Bad
I have had a few hiccups along with way with Sendible. Weird things like my password becoming unusable, and a glitch that wouldn't let me get to the right screen to change my password, has dampened an otherwise extremely positive experience. Again, customer service has been solid, and they've resolved all of these problems pretty quickly. Although Sendible has analytics for some of the platforms it supports, they aren't overly attractive or easy to digest at a quick glance. That being said, they do possess useful information.
The Price
Sendible starts at $10 per month, which is dirt cheap. This basic subscription should cover all of your needs if you are in charge of your company's social. If you handle multiple accounts like Tingalls Graphic Design does, you may need to choose a more robust subscription. Sendible is based in the UK, so you can also expect a very small "international Visa fee" that gets applied to each payment. This is typically less than 10¢ for the basic subscription.
SPROUT SOCIAL
Before using Sendible as my go-to platform, I had tested Sprout Social. The user interface on this app is simply gorgeous. It's easy to use and generates some pretty useful stats for Facebook & Twitter. Unlike Sendible, the social media platforms Sprout Social handles is limited to Twitter, Google+, Facebook & LinkedIn. If this is all you need, Sprout Social is very likely the best comprehensive scheduling/analytics option for you.
The Good
A beautiful interface, as well as useful and attractive analytics, make Sprout Social a very good choice for companies with limited social media platform needs. Although more pricy than Sendible, I really enjoyed using this app, and highly recommend it to anyone who is looking to get a better handle on their social media campaigns. The analytics are super easy to digest at a glance — which is a big plus to those of us who need to decipher what's going on with our social media channels.
The Bad
Current limitations on social media platform diversity. There is a very good chance I would choose this service over Sendible if my platform options were identical.
The Price
Not cheap. Subscriptions start at $59 per month. But if you are actually using all of the analytics Sprout Social provides, it's well worth the cost.
FREE TRIALS
You can try either or both of these for free to see which you like best.
– Sign up for Sendible's Free 30-day Trial
– Sign up for Sprout Social's Free 30-day Trial
Happy social media scheduling!