The Value of Outsourcing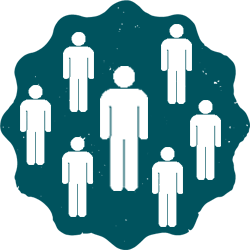 Does your business outsource?
Depending on the size of your company, you may outsource lots work to or you might currently have no partners you outsource to.
Either way, we've got a question for you: what is your perceived value of outsourcing?
Outsourcing can have an immense impact on the quality of your products or services, as well as the overall success of your company. When you alleviate difficult, time-consuming tasks that you might not be the best at (I have an immense shortcoming with accounting myself), you free up time to build your business. Being able to spend more time on improving sales, products or services means your company is in a better position to succeed and grow.
At Tingalls Graphic Design, none of us are interested in fixing the color printer when it breaks down, or doing a deep clean of the office. We outsource these tasks to professionals and focus on creating outstanding designs and content for websites and print collateral.
And although DIY projects may appear to save you money, it's important to ask what is the true cost of doing a job that's simply acceptable instead of great?
Let's take website design as an example. These days just about anybody can build a website using a free internet tool, right? But if you're not a professional website designer and copywriter, chances are your self-designed sight will appear, well, self designed — which can make your business look cookie-cutter at best, and amateur at worst. How much business will you lose because your website was not designed to impress, or because Search Engine Optimization (SEO) wasn't implemented into your content and backend? Or, because your website wasn't optimized to load on a mobile phone?
Plus, when you choose to do it yourself, that means more time away from family, friends, exercise, sleep, etc. Considering all of these factors, is it really the best choice to do it yourself? This question is valid for any task that's outside your wheelhouse — both professionally and personally (especially if it's regarding mowing the lawn).
At Tingalls Graphic Design, we understand that every business is unique. Your website design should celebrate your company's individuality, not look like everyone else. If you have questions, or would like to make an appointment for a free consultation, contact us anytime. We're always happy to help!