Are Native Ads a Good Solution for Your Website?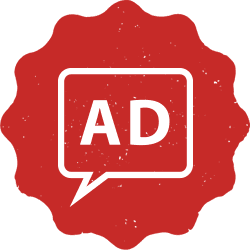 One of the current trends in marketing & web design is something called native ads, which is defined as "a form of paid media where the ad experience follows the natural form and function of the user experience in which it is placed."
This definition comes from Sharethrough, the world's largest in-feed advertising exchange. What this means, in essence, is that native ads live within the content of a web page, as opposed to off to the side (usually in a right-side banner area) as we've grown accustomed to in web design over the years.
Sharethrough's opinion is that "native ads are more visually engaging than banner ads."
At Tingalls Graphic Design, we're not so sure. Instead, we believe that native ads are better interrupters, because they are smack in the middle of the content. Since they're being seen more, it only makes sense that there's a higher click-though rate.
Which makes us wonder, as our eyes grow more accustomed to native ads — and our brains become more adept at ignoring them — are they truly a long-term solution, or simply a fad? Plus, what kind of user experience are we creating when we place ads in the middle of our content?
That being said, if your website depends on ads to keep your business healthy, take a look at Sharethrough's infographic below to see if you think native ads are something worth testing.
Thank you for visiting Tingalls Graphic Design. Feel free to contact us anytime if you need help with your web design — even if it doesn't use native ads!