Blogging 101: What are Tags & Categories?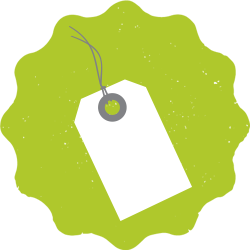 In this installment of our Blogging 101 series, we're going to talk about tags and categories —specifically what they are, and how to use them in your blog posts.
Since tags and categories aren't part of the actual writing of a blog post, they can easily be overlooked. But if you want to learn how to write a successful blog, you'll want to make sure you include them in every post.
Blog Tags
Tags are keywords or keyword phrases that are placed in the tags region on the backend of your blog. Here's what the input box looks like in WordPress: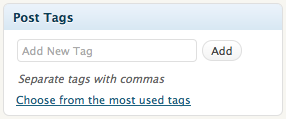 Tags are for search engines, and they let Google, Bing and others know what keywords you'd like them to look for in your post. In essence, you're reminding the search engines to pay attention to these few keywords because they're important.
Make sure you list no more than 5 keyword phrases in your tags area. And, make sure that these words all appear, at least a few times, in the blog post itself — otherwise you won't really get any traction with them.
Blog Categories
Categories are for the human eye. When you place a keyword phrase into your categories section on your blog, you're actually placing another term into your blog's navigation. Here's what the categories box looks like, again in WordPress: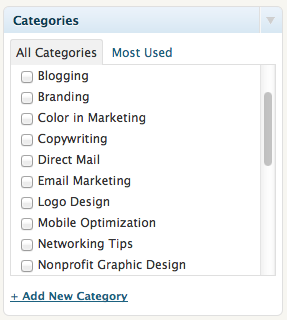 What you enter here typically shows up in the right side navigation of your blog. It may be a vertical list of topics, or it may be a "cloud like" listing like the one here on Tingalls' blog.
Search engines don't care about your categories, but if they're well constructed, they'll help readers find what they're looking for — and in turn more of your posts will be read!
On a final note, there may be times when you use the same keyword phrase for a tag and a category. That's totally OK, they can be the same when it's appropriate. Just make sure you populate both sections on your blog.
I hope this helps clear up the differences between categories and tags on your blog.
Need more help with your blog?
We're happy to assist you. Feel free to contact Tingalls Graphic Design anytime.
Be sure to check out our other posts in the Blogging 101 Series:
– Blogging 101: How to Write a Blog Post
– Blogging 101: What is the Purpose of a Blog?
– Blogging 101″ The Art of Writing Awesome Blog Titles
– Blogging 101: Blog Post Frequency & Length
– Blogging 101: Original Content vs. Duplicate Content