Blogging 101: The Art of Writing Awesome Blog Titles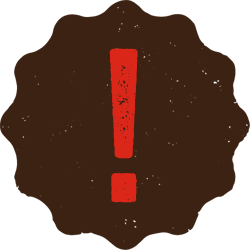 In our last installment of Blogging 101: How to Write a Blog Post, we touched upon how to create good, clear blog titles — also known as headlines — for your blog.
Your title is a critical element in helping your blog get read. When someone searches for a particular topic, and you are among the list of search engine results, your title — also referred to as a headline — is a deciding factor on whether or not someone clicks through to continue reading. Your headline is also what helps you get found by the search engines in the first place.
Here are three factors that go into awesome titles, which will help you become more visible and attractive to the search engines, and the human eye …
Make Sure Your Blog Titles Contain a Relevant Keyword Phrase
In my title above, that would be "Blog Titles," which is searched for 1,000 times per month across the United States. It also has low competition, which means there aren't that many other websites using this particular phrase. Using Google's Keyword Planner, a free app you can access online, can help you determine which keyword phrases are good to use. All you need to use the app is a Google account, which is pretty easy to sign up for. Understanding how to use the Keyword Planner may take a little time and research.
The reason a keyword phrase is so important is that it's one of the top factors that gets you found by the search engines. Your headline is one of the first places a search engine will look to see what your content is about, making a relevant keyword phrase a must have.
Make Sure Your Blog Titles are Clear
In 5 seconds or less, your blog title needs to express what your post is about. It needs to be clear, accurate and honest. In other words, no promising the winning lottery numbers unless you actually know them. Like a good blog post, a good blog title needs to be clear to your audience, not just to you.
Make Sure Your Blog Titles are Interesting
This is often the piece of the puzzle that is most perplexing to bloggers. The reason is because they feel pressure to be witty, or metaphorical. Now, if you have that talent as a writer, and your brand's voice is in line with this type of communication — go for it. If not, there's a very simple contingency you'll want to meet to ensure your blog title is interesting: reveal the value you are presenting in the post. Whether it's solving a specific problem, opening up a hot topic for discussion, or simply reviewing a movie you saw over the weekend, the title needs to clearly express the value offered within the post.
Need more help with your blog?
We're happy to assist you. Feel free to contact Tingalls Graphic Design anytime.
Be sure to check out our other posts in the Blogging 101 Series:
– Blogging 101: How to Write a Blog Post
– Blogging 101: What is the Purpose of a Blog?
– Blogging 101: What are Tags & Categories
– Blogging 101: Blog Post Frequency & Length
– Blogging 101: Original Content vs. Duplicate Content