SEO 101: Selecting Your Company's Keywords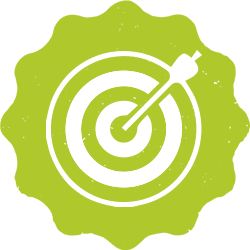 The biggest driver of search engine optimization is keywords, it is the foundation that search engine optimization was built upon and is still pulling the search train. Just imagine how useful those little keywords are, you type in the words logo design and BAM! You're given a list of businesses who do logo design, you're given the definition of logo design, you find tools where you can make your own logos, etc. But notice how everything is related to logo design.
Now, imagine you're not optimizing your website for keywords and, although you do logo design, you never actually mention that phrase anywhere on your website. This means you will never be found when someone types the phrase logo design into a search engine.
So how do you pick your company's keywords? Let's say you're a chiropractor in Madison. You obviously want your practice's name as a keyword and you'll want your location to be a keyword as well as the word chiropractor. But as you think about other words you associate with your business you come up with professional and caring. While these may be great words to use in your advertising campaigns, because who doesn't want a professional and caring doctor, they're really bad keywords. No one is going to search for "professional" and expect to get a chiropractor as a result. Make sense?
To find appropriate keywords think about how you (and your customers) search for things online.  If our chiropractor specializes in Temporomandibular Joint (TMJ) Disorder Treatment, this may seem like a good keyword but think about the audience you're trying to reach, are they really going to type that into a search engine? Or are they more likely to enter "jaw pain" or "jaw pain relief"? It's this getting-into-the-heads-of-your-customers that is key to finding keywords. If you're having trouble, try asking your friends and family to help, sometimes it takes the help of someone a bit removed from the industry.
Or, if you need help coming up with keywords and finding out which ones are most popular for your business, check out the Google AdWords Keyword Tool it's a fun way to do a little research.
If you'd like to have us optimize your web copy for your business's keywords, so you can climb up the search engine ladder, contact Tingalls Graphic Design about our SEO web copy services.