Tingalls Giving Tree Design Program — Application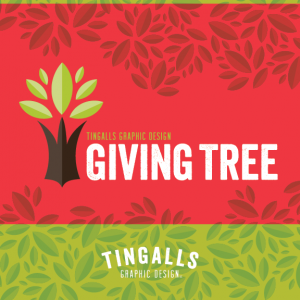 The entire team at Tingalls believes in giving back and utilizing our talents for good. When someone helps the right groups to raise money, establish an identity, or connect with the community, we broaden their sphere of influence. We're also helping others understand why their mission is so important.
Established in 2010, Tingalls Giving Tree Program, assists nonprofit organizations in need of professional graphic design and website work. This year, Tingalls is celebrating its 20th year in business and we plan to DOUBLE our charitable giving through this program.
The first step is to submit your organization's information and design needs below. Applications are reviewed immediately although not all work can be completed at the time of submission. Most design work is completed within 30 days after submission.
---