Common Questions About Logo Design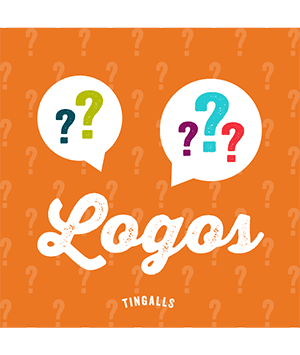 Your business logo makes an impression that will be remembered. A bad logo design will define your brand way before you even get the chance to dazzle a new customer with your service or product. Your company's logo must communicate your message in a way that will make your audience listen. Presenting your brand's personality will connect not only your existing customers but attract potential ones too. Your logo does all this in a single glance, so it's essential to get it right the first time.
We get asked a lot of questions during a logo design consult, and it's no wonder. Your logo is that big of a deal! It not only represents your business now; it serves its future. We compiled some of the most common questions we get about the logo design process to provide you with the answers you need to make it easy.
What will make my logo stand out from my competitors?
Ultimately our goal is the same as yours: to deliver a logo as unique as your business and provide a foundation from which to build your brand. We work with you to define your target audience and logo use, so there is no ambiguity on how you want your logo to work for you and your business. A collaborative process among our group of designers ensures you are offered a large variety of options to choose from before you settle on a final design. We will present you with one that feels best for you and your team.
What If I want to make a change to my existing logo? Or can you design a logo based off my sketch?
If you have a sketch in mind or just want to make a few changes to an existing logo, we definitely can help! You probably need professional digital artwork from one of our designers. She can work from your idea on an hourly basis instead of starting from scratch. The complexity of the design determines the number of hours needed.
I found this logo online can you change the colors and text?
Presenting us with a logo you admire is a great starting point. It tells our designers what look you are going for and what you find aesthetically pleasing. But because you want to be original, stand apart and not violate any copywriting laws, we'll create a one-of-a-kind look for your business. The team will present you with several options that keep the essence of what you liked about the logo you found on the internet but is an original design.
What's the difference between graphic design and illustration? And which one should I use in my logo?
These days the line between graphic design and illustration can be blurred. But a distinction still exists. It's a difference in process and concept. An illustration takes text and forms an interpretation in an art form where a graphic design incorporates that text and makes it part of a specific message like in a logo. So, you can have an illustration within your graphic design to add an artistic, unique flair to your logo or you can have a well-designed graphic with a clear message with no illustration involved. Illustrations don't always fit the corporate look you may be going for but can be an excellent addition to other collateral where you want to tell a story with fewer words.
How can I use text in my logo, or can it be a text-only design?
Of course! We can make your text unique and memorable with or without an image. Below are three popular logo design types using text in a variety of ways.

How long does it take?
Most of the time, our process takes about five days for a completed logo design. That includes a full team brainstorm and hand-drawn sketches produced during our creative and collaborative process. Then we send it to you for approval before the final design. After that, it depends on you. Would you like more? Do you want to see it used on various collateral or other creative design products for your logo?
At Tingalls we have a convenient all-in-one service for your marketing needs. Business cards, packaging, posters, digital, print, websites, and more – we'll show you how to use them all with your new logo.
Who keeps the rights on my logo?
Tingalls doesn't register or protect the logo design that it creates for our clients. We do, however, provide all the rights for our customers to register their logos on their own. You are then able to register the rights for your logo any way you see fit. No one can use a Tingalls logo design sample from our website under a different name except the client himself, who has all the rights for the logo design.
Do I have to include LLC in my logo?
Logos are considered to be images that represent a company; therefore, they do not necessarily need LLC on them. Having said that, though, we suggest you consider including LLC within your logo for several reasons. One of the main reasons is for a consistent look and consistent usage of your logo. Including the LLC on your logo can be done with significant effect and then you don't have to have a separate logo for legal documents and will be covered even if someone within the company forgot to use the logo with LLC on it because it will already be there every time. Of course, you should always consult with your attorney for the latest advice on when to use LLC in your business if you choose to forgo it on your new logo. Local attorney's Kramer, Elkins, and Watts offer a bit of information on the subject here if you'd like to read more.
Can I get multiple versions of my logo?
We can create any type of graphic identity for your logo that you may need now or in the future. It might be appropriate to have a black and white image or a vectorized version for imprinting on pens, hats, etc.
Regardless of which logo you use most often, you'll need to consider having variations like:
Horizontal and Vertical
Color/Grayscale
With/without text, etc.
How is my logo delivered to me when it's done?
Your logo will not only be professional and on-brand but also delivered in a flexible and useful way that you can use right away. Included in your logo package is our exclusive logo guide and an explanation of all the file formats, fonts and Pantone colors used so any other material you create or have created can stay on brand.
Tingalls Graphic Design has been building one-of-a-kind custom logos for over 20 years for local businesses and nonprofits. With our variety of talented designers, we'll find the right artist for you and your business. Review our logo portfolio to get an idea of our work and then give us a call for a free consultation on making your logo an iconic part of your brand.