Networking for Lead Generation: 6 Quick Tips
Are you doing lots of networking, but not getting the leads you're hoping for? Or, thinking of mingling with other business owners and professionals but don't know how to get started? How many times have you given out your business card at a networking event, just to have no leads?
Either way, we've g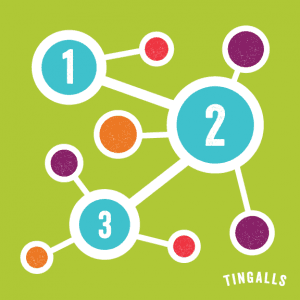 ot you covered. Here are  quick tips to help you start getting more leads from every networking event…
Be Selective Where You Network
You can't get leads if you're networking with the wrong kinds of people. Even if you're only attending events on a monthly basis, be selective about which ones you show up to. Take a peek at your target audience's profiles on LinkedIn. Where do they network? What groups are they involved in? Those are the organizations you should be visiting and joining.
Ease into it
Networking can be tough. Once you introduce yourself to a group of individuals, ask them how they got into their line of work and how they know one another. This approach is an easy beginning because people generally like talking about themselves and it feels more inquisitive about who they are and less about what they can do for you.
Don't Ignore the Potential for Referrals
Some people you meet at networking events won't seem like good clients for your business. But, that doesn't necessarily mean you should ignore them. They might be able to introduce you to someone else who is a better fit. Spend a few minutes getting to know each person and give them an idea of your expertise. Exchange business cards and after the event, connect with them on LinkedIn so they always have your contact information.
Invest in your business cards and print collatoral
Your business card design should be well thought out and speak visually about your brand. Once your business card is designed, make sure you order through a high quality printer with stock options. Have you thought about a unique business card that stands out when handed to such as unique shapes and graphical elements? When networking, be careful who you give out your business card to. Don't just hand them out to whomever you come in contact with. Make sure you offer your business card and printed business collatoral out to someone that can help you get a lead or is a possible lead.
Meet the Organizer
Introducing yourself to the networking organizer can certainly be beneficial. Let the organizer know what you are trying to accomplish by coming to this networking event. They are going to be the one with the knowledge of who you should network with to gain leads for your business.
Follow Up, Follow Up, Follow Up!
So many leads fall flat because businesses don't do what they said they'd do—follow up! Call or email new contacts who were interested in your products or services immediately while the connection is still fresh.
For more great tips, read additional articles on networking in our blog.
Save
Save