Do You Use Social Media Management Tools?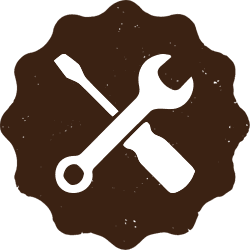 Managing even a handful of social media platforms can suck up a large portion of your day. Wouldn't it be nice if there was one place you could go and disseminate messages to Facebook, LinkedIn, Twitter, Pinterest, and the like, all at once?
The good news is there are many social media management tools that let you do just that. And, many of them allow you to schedule future posts to go live whenever you like, making your social media campaign a whole lot more manageable. Here are the top three tools that Tingalls Graphic Design likes best …
This is the platform I've worked on most extensively, and it's worked quite seamlessly. All you have to do is set up an account and then load up each social media platform you want to use within the Hootsuite dashboard. Once they're loaded, all you have to do is drop in your post, check off the platform(s) you want to send it through, and then send (or schedule) the post. There are three plans: Free, Pro & Enterprise (sorry, no relation to Star Trek here). Depending on the size of your company, and the complexity of your needs, the free plan might just do the trick. Most other businesses will fall under the Pro plan, which is $8.99 mo. When compared to the time this application will save you, this is a real bargain.
Although many of the features of SocialOomph mimic those of HootSuite, this application is especially useful with Twitter. It has the ability to schedule tweets for the entire day AND auto-follow your new followers, so you can do something else with your time on Twitter — like develop relationships by commenting and retweeting. Choose from two versions: Free & Professional. The monthly price for the Professional version is $35.94, considerably higher than Hootsuite. But if you're looking specifically to up your Twitter presence, it might be worth the ticket price.
Although this is a different animal than the two apps mentioned above, it is an excellent compliment to your social media campaign — and it's free! Bitly can help any business with services like a branded short domain (especially helpful on Twitter), custom Bitlinks (shortened, optimized links), reporting, real-time analytics and more. Bitly calls itself "the must-have for marketers to fuel branding, engagement and understanding in the connected world."
A successful social media campaign needs to be manageable. Whether you're posting once a week, or once an hour (hopefully only on Twitter), finding tools to help streamline tasks can go a long way in helping you stay sane and engaged in the realm of social media.
Thanks for visiting Tingalls Graphic Design! We hope these social media management tools help!