How Sketching with a Pencil Can Improve Graphic Design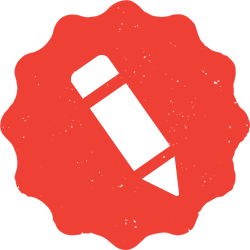 Do you sketch with a pencil and pad or on your computer? In our digital world, more and more people are opting for sketching apps, but is something being lost in the process?
The answer to this question depends on many factors, including your preferred art tools, as well as if you're working on your own or with a group of designers.
We recently ran across an article on the YouTheDesigner blog that inspired us to share some of our design processes on our own blog. At Tingalls, our graphic design team uses both pencil & digital sketching to create our clients' designs — but we always begin with our favorite sketchbook, a sharpened pencil, and at least one cup of coffee.
When we're commissioned for a design job, ALL of our designers are involved in the initial conception. We sketch together at the same table and share ideas with each other. This collaboration has a tendency to manifest more creative options, which translates into more diverse design options for our clients.
Even when compared to the most advanced digital sketching apps and hardware, there's something more organic about a pencil and pad. Maybe this is because it's a method we're more comfortable with, but our team feels it's a more direct connection between our creativity and the page.
Once we've sketched out our ideas, we then work on our Macs to polish our designs to perfection. Here's a sampling of some of our logo design & web design projects that went from a penciled sketch to digital rendering.
What's interesting is that the line between digital and physical is becoming more and more blurred. For instance, there's an app for the iPad called Paper that allows for the creation of some great sketches, as well as beautifully polished work. FiftyThree, the company that makes the app, also offers an actual pencil that can be used with it.
Need a custom design for your company?
We'd be happy to discuss your needs and show you some of the designs we've created for our customers. Feel free to contact Tingalls Graphic Design to set up a time to stop by!