5 Print Pieces Every Small Business Needs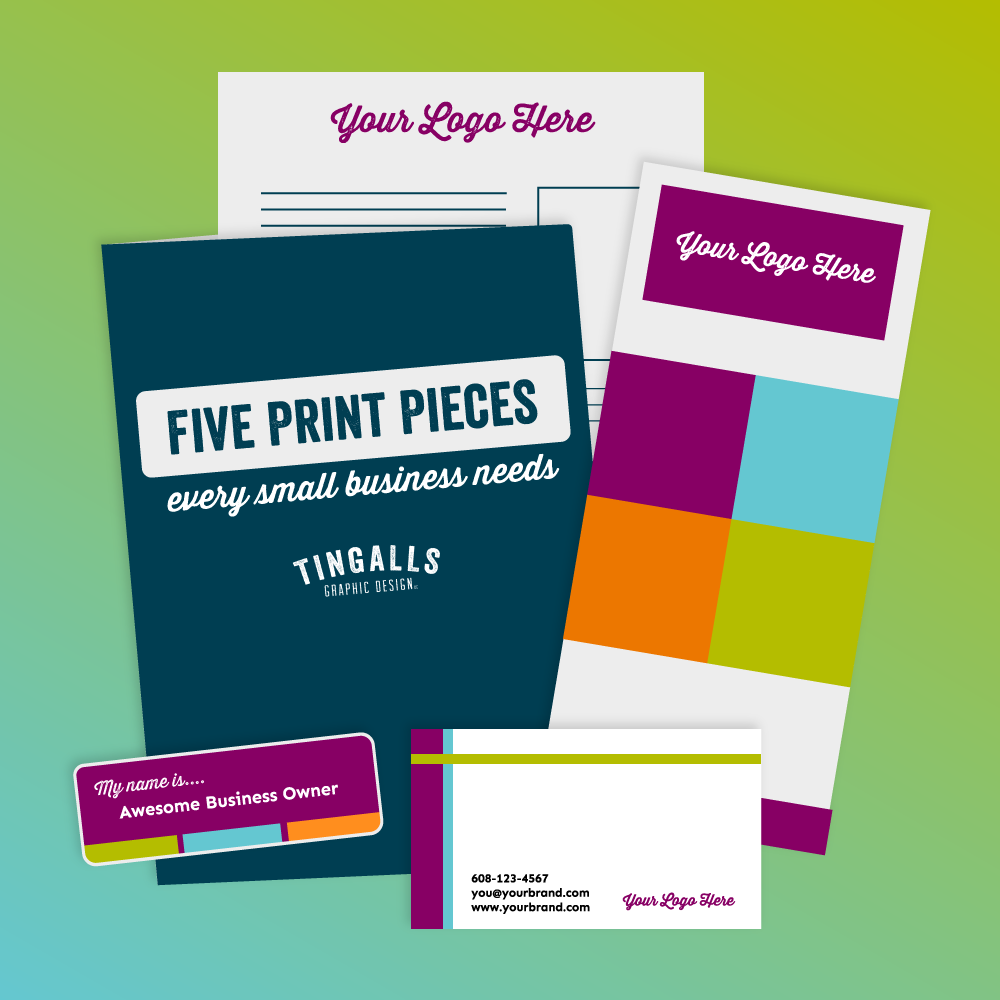 As the world moves deeper and deeper into the digital realm, there are still some print pieces that every business owner should keep in their marketing toolkit. Branded print collateral will help elevate your business and give your clients the reassurance that they're working with someone who is professional and prepared.
1. Nametag: Participating in community organizations, networking events, and tradeshows is a great way to meet potential clients. For just a few bucks, a branded nametag is an easy way to look professional and avoid awkward interactions. When you run into someone who can't remember your name or the name of your business, they will surely remember and appreciate your nametag for saving them from that embarrassment!
2. Business Cards: Networking opportunities are everywhere! Be prepared by keeping a stash of business cards in your wallet or bag. Sure, you can always verbally give someone your contact info to enter into their phone, but typos happen. A printed business card ensures a potential lead has the correct contact information for you. A beautifully crafted business card that reflects your brand is hard to forget, so go the extra mile and have your card designed by a professional.
3. Palm Card: A palm card (also called a rack card) is a 4" by 9" two-sided document that is used to visually highlight your products or services in a concise way. Unlike a trifold brochure, clients can read through a palm card very quickly and easily tuck it into a pocket to save for later. At half the printing cost of a trifold brochure, they're easier on your budget, too!
4. Folders: If your business involves any amount of paperwork, help your clients out by providing them with branded folders to keep documents organized. Include your logo, name, and contact information on the folder for an extra touch of professionalism and to make it easy for your clients to get in touch with you.
5. Flyers: Now that you've hooked a new lead with your awesome business card and palm card, provide them with more detailed information about the products and services you offer with branded flyers.
We love these 5 products because they're timeless. You can order in bulk and not have to worry about constantly ordering reprints (unless your contact info changes). With your professional toolkit of marketing materials at the ready, you'll feel more confident and prepared.
Ready to launch your brand? Tingalls is ready to help with your logo, print, and website design!