No Tricks at Tingalls, Only Branded Treats!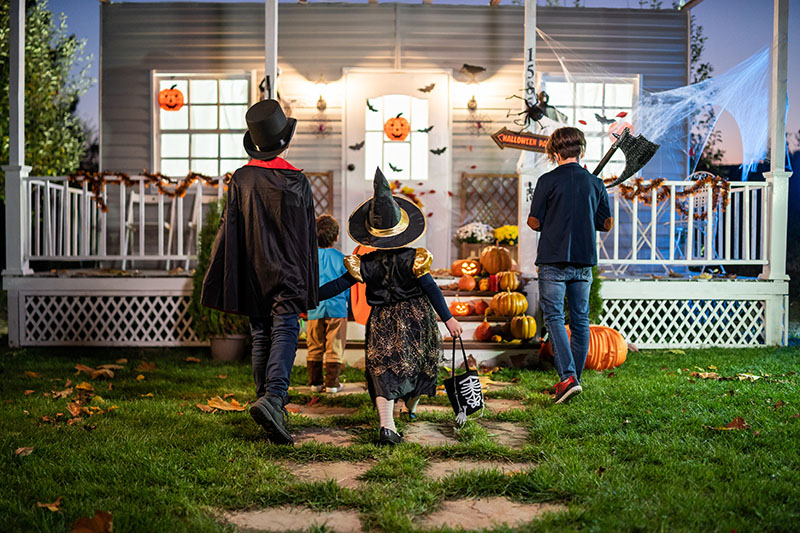 If you went trick-or-treating as a kid – whether with your parents, siblings, or a group of friends – you'll recall the search for the best house on the block. It didn't matter where it was located; year after year, once you found this gem, that house was a must-stop on your candy-harvesting route.
What did this place have or do that set it apart from the others? They were the house that went "all in." I mean, ALL THE WAY IN; jumping into the holiday with child-like enthusiasm and excitement. No simple snack bags of candy corn, no uncarved, rotting pumpkins on the porch, and no bowl with a simple "take only one" sign at the door. For these folks, it was the full-size chocolate bar, the pathway covered in spooky decorations, and their own fantastic costume they wore when greeting kids at the door.
But, why did they do it? There could be a variety of reasons, but we think somewhere deep inside, this homeowner felt fulfilled to be a special part of each individual kid's experience on Halloween.
In short, we think it simply gave them joy.
Similarly, inventing spine-tingling logos, client-catching websites and freakishly-good sales materials gives us this same joy at Tingalls. It's the passion that fuels us daily like Dr. Frankenstein in his zeal to bring his monster to life. Our creations are seamless like a mummy: all wrapped up with attention to detail and care from head to toe, things of splendor and success, which in turn brings our customers the same joy.
How We Go "All In" for our Clients
At Tingalls, you'll find "dead man's toe", that crucial element needed to create the most powerful magic. With our extensive information intake up front, digging up all details in advance, the results are less revisions, which equates to lower costs for you.
We'll help you cast the most effective spell over your prospects since our team offers a variety of creative interests beyond graphic design including painting, photography, hand-lettering, and more.
Our team of experienced designers collaborate daily to perform wizardry-like creations in "broomstick lightning speed". From creation to completion, they handle everything including working with outside ghouls including printers, sign companies, and copywriters.
No "soul-sucking" vampires or lifeless zombies here. At Tingalls, we're all about the fun! We encourage and enjoy a low-stress, high-fun environment. Think of Tingalls as your Casper, the friendly ghost, working for you in the shadows.
Best of all, we follow up! We don't vaporize into thin air when the sun comes up, never to be heard from again. You'll always be able to reach us anytime you need.
Results So Hair-Raising You'll Shreik … With Delight
Since 2000, Tingalls has delivered award-winning solutions to organizations across a vast spectrum of industries. Take a tip from the Headless Horseman himself and "go no further." Your search stops here. You can trust Tingalls with all your branding needs from logos to brochures to websites and beyond.