2021 Projects | A Look Back with Nicole
Graphic Designer Nicole comments on a few of her favorite graphic design projects from 2021 …
Natural Care
It didn't take long to fall in love with Jeri's mission and vision for her in-home nursing business "Natural Care."  She wanted to incorporate lavender into her brand, because of its calming and healing properties.
With my background in healthcare – especially elder care, I truly felt connected to this brand and Jeri herself. We carried the lavender inspiration throughout the other branding elements and website. I am really proud of how this one turned out!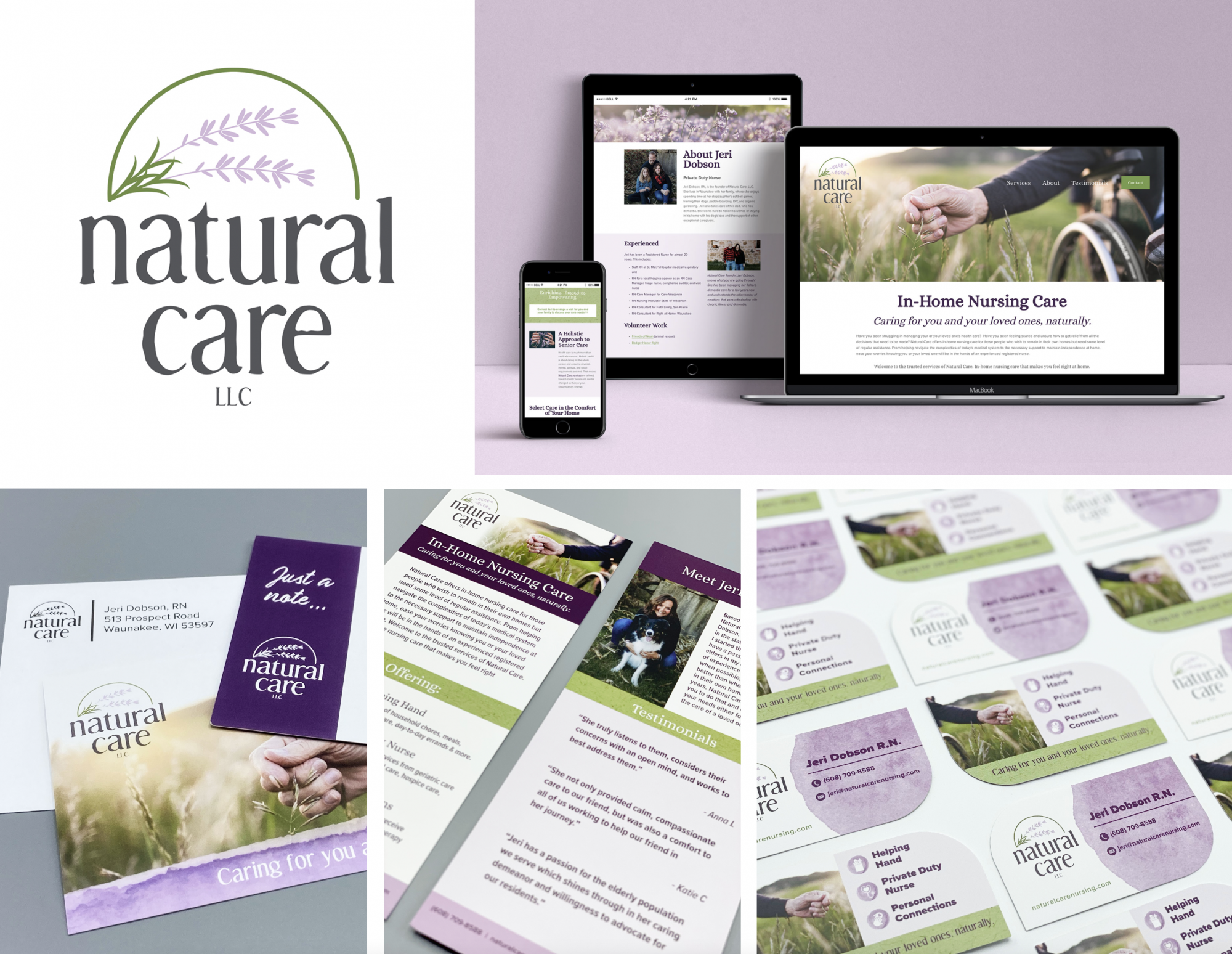 Very Young Catholic Book Series
I really got to work on this series last year, adding 3 new books in 2021 alone – Very Young Catholics In Canada, Very Young Catholics In Kenya, and Very Young Catholics In Ecuador – The Galapagos Islands.
I always enjoy working on these books. The photography is breathtaking and helps tell the story of the children in the most charming way. Each book feels like a little trip I get to take to another part of the world – just like its readers.
Take a peek at the interiors of these amazing books >>