3 Rules for Effective Logo Design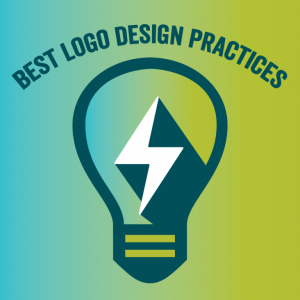 Your logo is more than just a visual on a page. It's an essential part of your company's identity. An artistically balanced logo design should not only attract attention but create a fantastic first impression. When done well, your company logo will pull together the many aspects of your business identity and start a conversation with your customers and clients.
Since you only get one chance to make a first impression, getting your logo right is critical. The following three simple rules will help make your logo stand out from the rest.
1. Make sure your logo has scalability
Your logo needs to be able to be scaled up or down without losing its identity or effectiveness. Make sure that your logo looks aesthetically pleasing in both small and large sizes. In other words, it should look as good on a business card or pen as it does on a large tradeshow banner or even a billboard.
2. Your logo should work well with one-color printing
While there certainly isn't anything wrong with having a colorful logo, recognize that you may want or need a version of your logo that's printed or displayed in a single color. Shapes and styles that can easily translate into a single-color format are best to use. In other words, the design should not rely heavily on the colors to form the overall look.
3. Keep it simple and avoid too much detail
Overly complicated logos are often forgotten, but simple logos are quickly recognized – think of Nike's swoosh or the McDonald's arches. A straightforward logo will have sharp lines and clean shapes that reduce and enlarge much better than more intricate ones. Simple doesn't mean simplistic, though. Good logos should be unique and feature something memorable.
In addition to the three basic rules above, the best way to ensure the long life of your logo is to make sure you love it! By hiring a talented team of graphic designers to work with like the team at Tingalls Graphic Design, you'll ensure your brand's logo will meet your business initiatives for years to come. Visit the Tingalls online logo gallery today and see why we are considered the cream of the crop when it comes to Wisconsin branding and logo design. Then, contact us and set up a free consultation!