Custom T-Shirt Design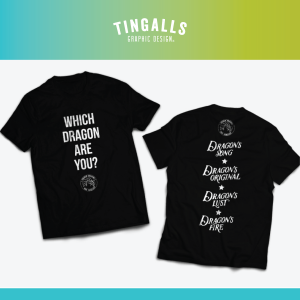 Tingalls offers ONE-OF-A-KIND t-shirt design services. Stand out from the crowd with a custom t-shirt design!
The fun begins at Tingalls with t-shirts designed especially for the group that has something to say! We offer a one-stop-shop and no minimum purchase. Our unique T-shirt designs easily promote any business, team, or event beautifully.
Promote Business: Brand your staff in and outside the office!
Sports Teams: Pump up a team with matching tees!
Fundraising: Custom tees for outings, family reunions, and more.
Events: Uniforms with custom names & numbers.
Contact us to get started!