How Graphic Design Helps Your Business Succeed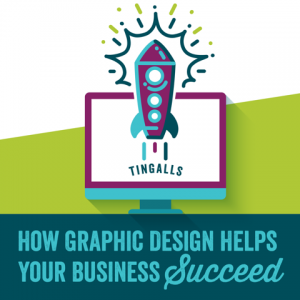 From the overall feel of your signage to your website's look, the graphic design your business uses matters. If done correctly, your customers will recognize your brand as a trusted source. If done poorly, your brand will not only go unrecognized but may be seen as untrustworthy. People won't make the distinction between that first impression and anything else they may be exposed to after. If the design is outdated, cluttered, or disorganized, your business will also be perceived as outdated, cluttered, and disorganized.
"The fact is, your use of graphic design on your website, print collateral, and signage provides customers with the first impression of your business."
In this article, we'll scratch the surface on why and how an excellent graphic design will help your business succeed. Each example below shows that it's a worthwhile investment. It's essential to seek out a talented, professional graphic designer that works to showcase your business because, in the end, it all starts with perception.
Eye-catching Brands Encourage Loyalty
Because that perception begins with your graphics, your business should display them wisely. You've worked hard to establish trust with your customers, and now you want to take it further by encouraging brand loyalty. A well-designed brand image establishes an authority that puts your company above the competition and promises a following. And don't forget about your internal customers as well. An eye-catching brand will create pride throughout your team, allowing them to embrace the identity of the company and spread the word.
Custom Logos Attract
Part of your brand is your logo design. It has the potential to attract, repel, or leave them feeling nothing. It speaks to your customers and conveys your company's vision. When it comes to your brand, your logo represents you, so it's important to get it right. When deciding on a logo, a professional graphic designer will make sure that it hits all the marks.
Hitting that mark
It begins with tone: The use of fonts and symbols combined with unique features will convey what your brand stands for: fun and casual, serious and professional, or somewhere in between. The atmosphere that your logo induces at first glance is one you can't get back — setting the tone matters.
Then there's vision: It's difficult to imagine that a simple logo could invoke strong emotion, but don't underestimate the pull a symbol has on us. People respond to symbols all the time. Flags, placards, or simple gestures tell us how to react or even feel. Classic symbols like circles, crests, or other easily recognizable forms give a dependable and professional appearance. The visual of your logo conveys your mission and how you want your customers to feel when they see it.
Don't forget trust: How trustworthy your logo looks might sound as if we're pushing the graphic element a bit far. But because your logo represents your brand, trust is the goal. Building up a connection based on trust is an essential strategy. That doesn't mean you have to be overly formal or stiff. A professional graphic designer will be able to represent trust wrapped in a colorful package or presented in subdued monotones, depending on your company's vision.
Finally, there's awareness: Your company's logo needs to convey to your customers what's important to you and your business. The minute they see your logo, they should know who you are and who they are dealing with. The use of certain elements within your logo will inspire that awareness. This includes images, fonts, and other elements that present an overall feel that connects your logo with your mission.
Colors Set the Stage
The next important decision seems obvious though choosing the right mix of colors for your graphic design project can also seem tedious. But thanks to the right tools and professional training, a graphic designer will approach the task with zeal, creating the perfect color scheme for your design with meticulous care that creates maximum impact. Using the best compliment/contrast of color ensures the legibility of your message and will reduce eyestrain for your clients. The effectiveness of a shade of colors can't be understated. You can learn more about color combinations, but lucky for you, you've hired a designer who knows what works. 
Hues and Tones have Consequences
Next, your color choice needs to set a mood. Applying the best colors to your project will help positively influence and persuade. The psychological effects of color can influence and spark a variety of emotions ranging from comfort and warmth to hostility and anger. Cool colors – think green, blue or purple – can calm but beware, they can also make us feel sad. Warm colors stimulate and can even make people hungry. Perfect, if your brand represents a restaurant or food product, but again, a warning – warm colors like yellow or orange can be over-stimulating, leading to irritation. You may not have realized there was so much to consider in choosing a color for your design. A professional designer will guide you through this part with ease. No psychology degree needed.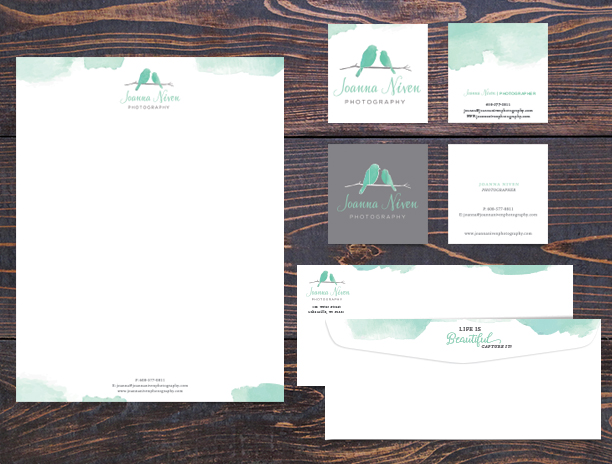 Offshoot Graphics Also Matter 
Obtaining a cohesive identity is the holy grail of branding and all your graphics must support that goal. Leaving your brand open to variety and interpretation is a dangerous precedent. Maintaining that cohesion is about making sure everyone in your company uses your brand carefully, is guided in its use and knows what is considered abuse. Putting procedures in place to ensure a consistent brand presence both online and offline is something you can expect from a professional graphic designer. Developing those brand guidelines impacts the robustness of your business message.
You need to make sure that almost every conceivable way to use your brand is covered. Guidelines should include voice and how to use it in print, including trademarks and copyrights. When should the tagline be included? What image elements can be optional? Above all, a brand guideline should protect the integrity of your brand and create a sense of consistency.  
Graphics Create Impact on Your Website

A big part of your company's graphic design is centered around your website. A fantastic landing page will keep your brand aesthetic healthy. Pages built with attractive graphics and beautiful designs promote services, events, and products effectively. Those choices make people more inclined to trust your business.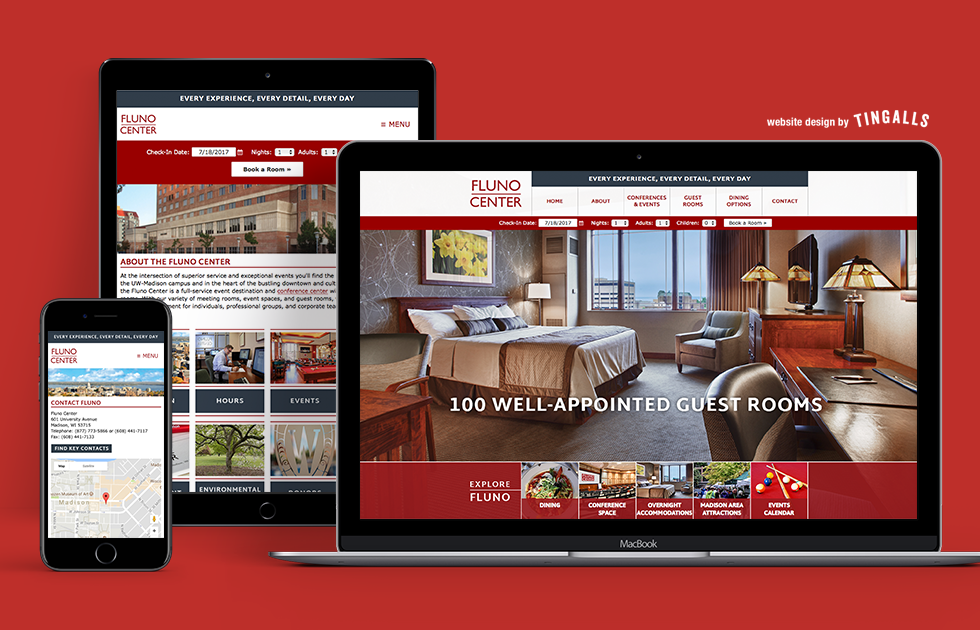 What makes the visuals on your site effective?
Recognizable purpose – Each page of your site should have an identifiable goal. A customer should know right away when landing on a page what that page is there to do. Don't make them go looking for it. Cater to your user's sense of curiosity and satisfy it whether they found the page through a search engine or your site's navigation. The visuals should guide the look and feel setting the vibe for specified intentions.
Clear Communication – What makes your business unique or better than your competitor? Can your hours of operation be found easily? Have you covered the other frequently asked questions your customers ask? Make your website the go-to for answers about your business. It will be easy to digest by showing headlines in bold fonts and layout in a friendly, skimmable flow that guides the audience and optimizes their experience.
And what makes it attractive?
Consistent typefaces – size and style make it friendly. Typography for your website might seem like something you don't have to think too hard about. But website fonts can make the difference between a site that is taken seriously and a site that is written off as a joke. Limiting font choice and color keeps a cohesive style and makes content easy on the eyes and should communicate effectively.
Color – must be well-thought-out. Color usage on your website represents your overall brand and increases its recognition. A great designer will use color to encourage action on your site and help your customer process the most critical information
Images – connect with your target audience. Quality and originality count when it comes to what images you choose to display on your website. It's not just picking photos you like. It's picking pictures that tell a story, and that connects with your audience. Each image must have a clear goal and purpose. They should stir emotion within the viewer that benefits your brand. The photos you present on your site reflect the professionalism and interest you bring to the table. You don't want your website to look like it was pieced together using stock photos. Take the time to gather unique, custom images from all the stakeholders of your business. Your story will unfold with each one.
Most importantly, what helps the user experience?
Navigation – show them the way. If your page lacks a clear hierarchy, your audience will quickly get confused then bored, causing them to bounce to another site. The order content displayed is crucial. Images must display with their sub-headings in a way that connects. The design must be bright and offer a path to an active call to action.
Layout – avoid a template look. Designing a layout that is unique and responds to your user's movement on the page enhances their experience. Your layout should put the most essential elements front and center and still allow for room to dig into the details. A logical flow with a predictable pattern allows for the eyes' natural tracking to easily digest your page. Focal points and visual tension directs your call to action. Consistent spacing, visual hierarchy, and robust structure will keep them coming back to your main message. A well-designed layout will make the audience positively remember your website.
Load Time – don't make them wait. Of course, a website that loads quickly is something we all want. As well as destroying your search engine ranking, a slow loading website disappoints on several other levels, including user experience. The culprits are most often images and videos. Oversized photos can be a real drag on the load time of your site's pages. Optimizing your images is the first step to quickening the pace. A professional designer will use optimized images from the start and make sure the most appropriate image compression options are used.
How important is mobile?
Mobile-Friendly – multiple screen sizes are a must with every website. A professional designer essentially creates two sites – one for the desktop and one for mobile devices. The graphics must scale and complement both platforms. Your designer knows that the mindset of the website audience will differ depending on the device they are using. When sitting in front of a desktop, they're ready to take some time with content and get into the story of your brand. On a mobile device, time is of the essence, and your site needs to present them with graphics that tell enough of the story that they're then willing to click for more.
Why does graphic design really matter? 
We now know that great graphics establish your credibility and helps your business grow. And as you can see, your company's graphic choices are so much more than just your logo. It truly is a crucial component of your success. Developing a visual story that connects your mission to your customers' needs is how you can communicate with value. A graphic strategy allows you to maximize and provide creative direction for your marketing. 
Because it's a good investment
Eye-catching color, gorgeous illustrations, crisp images, poignant photos are all part of great design. But to truly impress, it takes a professional designer to put it all together in a cohesive pattern that speaks to your customers. A graphic artist aims to grab people's attention and hearts by creating engaging brands with memorable looks. From external advertising to internal communication, an excellent graphic designer not only distinguishes you from your competition but effectively markets and repositions your brand while strengthening your product or service offerings.
Madison's Award-Winning Graphic Design Team
Hiring a professional designer is the best way to ensure your graphics succeed. And using a local designer just makes sense. Tingalls Graphic Design has been Madison's graphic designer for over 20 years. Our team of graphic artists will help you with your company's brand as well as create custom graphics for your digital or print marketing. Please

contact us
today for more information or to set up a free phone consultation.
Below is a sampling of some of the graphic design we provide:


LOGO & IDENTITY
• Logo Design
• Business Cards
• Letterhead &  Envelopes
• Notecards
• Folders

PRINT DESIGN
• Brochures
• Sales Leave Behinds
• Annual Reports
• Direct Mail
• Folders
• Menu Design
• Newsletters
• Package and Label Design
• Banners & Tradeshow Signage
• Custom Illustration