The Internet is Open 24/7 – Does Your Website Keep Up?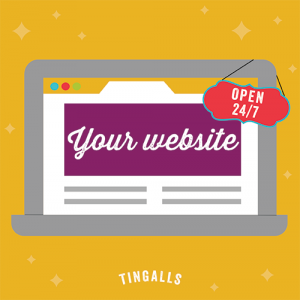 Just a short time ago, a well-placed commercial on tv or radio was the best way to introduce your products or services to new customers. Fast forward to 2019, and most businesses depend on a website to excite, inform, and sell their products. It's true that they may also use traditional advertising like tv commercials, radio or print, but all those lead back to the advertising medium that never turns off – the internet.
What hasn't changed is that people still seek out well-designed information that's easily accessible. They look for visual news, messages, imagery, and stories before they purchase any products or services. But what has changed is that nowadays your advertising must lead to your online presence, specifically your website.
Does your website advertise the right message?
Because it's open 24/7, your website needs to represent you every minute of the day. Just like the purpose of a tv commercial or glossy magazine ad, is it visually beautiful, easy to interpret at a glance, positive, rich with original content, and updated regularly? And most importantly, does your online presence invite people to take a closer look at your products?
For some businesses, their online presence is a bit old and dusty. Back in the day when everyone was jumping on board the website bandwagon, most of us had a "set it and forget it" mentality. The only time it would get a refresh is when a phone number needed changing. Those days are long gone. If your mindset is still in that mentality, then you can expect limited search engine results and lost opportunities. But if you know your website represents your business growth, then it makes sense that your site would grow with you.
So, if you think it might be time to freshen up your best 24/7 advertisement – your website, here are a few things to consider:
Invest in website imagery
The photos, videos, and graphics on your website need to be suited to an online environment, and they need to be of the highest quality. Work with professionals to get it right and put in place a routine to keep it fresh.
Your imagery needs to be engaging and connect with the viewer on some level. Often, it's an emotional connection we're going for, but imagery can also set a mood or tone. Are we going for warm, friendly, approachable, professional, or sexy? And although stock photos are an easy way to populate a website, unique photography is always a stronger choice.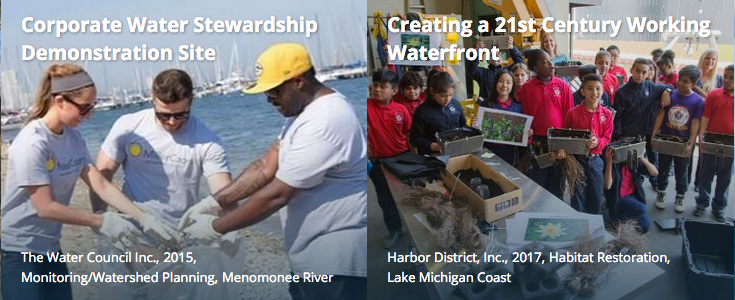 Original photos draw an audience like these photos on Fund for Lake Michigan website

Get your website guts right
The experience inside your website must live up to the hype promised on the homepage. A beautiful home page will draw your visitor to look at additional pages on your website, but if you don't have compelling written and visual content, you'll lose your audience quickly. Find a writer who understands how to write for the web, because it's a particular skill. And ensure every element on the page works together to create a logical flow that's easy on the eye.
Don't forget to show them the way

An advertisement won't work if it depends solely on passers-by and impulse shopping. Once you've got your website ready, don't forget to lead people there with some basic Google, online, and social ads. It doesn't always take a huge budget to ensure your company is popping up when people are searching for the goods or services you provide. So, ensure your web investment includes an ongoing budget for essential online wayfinding.
If you'd like more information about making your website stand out in a 24-hour market place contact us  for a free consultation.