The Best Website Platform for Your Web Design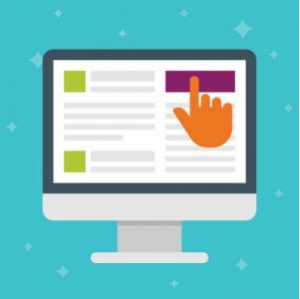 Most business owners know that a website with a fantastic web design is an essential marketing tool. How that tool works and how it presents your company depends on the site platform. Most of us have heard about the major platforms out there, including WordPress, Squarespace, or Shopify. But many of us don't know why we would choose one over the other.
If you want a web design that produces excellent results, you'll want to explore which one caters best to your business's needs. Creating an exceptional user experience for your customers is ultimately what is most important. Not to put too fine a point on it but choosing the most appropriate platform will affect the performance and profitability of your site.
Here are a few things to consider about some of the more popular platforms before you decide which one to use when creating your business website.
What it's known for: Shopify is known for its e-commerce abilities. Designed for businesses to build their online shops, busineeses directly sell physical or digital goods to their customers through this platform. The platform offers a large variety of themes to choose from though only a handful are free. You also have the option to have your idea professionally designed by a designer. Hint: Tingalls Graphic Design can help you with that!
Costs to Consider: Shopify offers plans starting from $29 – $299/month and even has an enterprise option that starts at $2,000 (this is for big stores!). There are no additional transaction fees like you may find on other platforms if your customers are set up to go through Shopify Payments. If you want to use PayPal or another processor, Shopify charges per transaction. To have your domain name costs extra but can be bought through Shopify or another registrar with little hassle.
Performance and Security: If you want to have other pages that are not e-commerce, then that takes a bit of work and isn't all that easy to do. The platform does offer a blog page. You have full access to the code, but you'll need to have a developer who knows what they're doing on hand to work with it. Shopify is considered one of the safest e-commerce platforms available. Third-party apps, however, can add security issues. 
What it's known for: Squarespace is currently a fashionable and somewhat trendy website builder. It offers a large variety of high-quality templates to choose from for your website's look. It also allows you to work with a designer to create a unique theme as well. Many people choose this option because they don't have the time or experience to work through putting their site together. Either way, the Squarespace platform is hosted, so you don't have to worry about updates, incompatible tools, or finding a hosting provider.
Costs to Consider: Squarespace has an extensive range of cost options to start from including a personal website starting at $12/month to an advanced store platform starting at $40/month. Each has an ongoing cost to consider as well, but often you can find discount codes to help with those costs. Keep in mind, the more you pay, the more access to tools you'll have. The right tools can improve the user performance for your customers.
Performance and Security: All the tools that are available on Squarespace are carefully controlled by the Squarespace developers to ensure stability and security. That does mean that you have to stay within the confines of what they offer. There are ways around it, but they won't guarantee performance or security with 3rd party products.  
What it's known for: WordPress is a website builder that has been around for a very long time and is known for being very powerful. WordPress platforms host a large portion of websites on the internet. Because it has been around so long, it offers a ton of flexibility with 3rd party developed plugins and coding. It also means that there is a bit of a learning curve in using a platform like WordPress. Keep in mind, when talking about WordPress, most people are referring to the open platform version, WordPress.org. There is also a WordPress.com. It is similar to Squarespace in that it is hosted and doesn't offer a lot of flexibility.   
Costs to Consider: While the WordPress.org software is free, there are still cost considerations around hosting, domain name, design, and plugins/apps. But there are over 54,000 free plugins for WordPress so you can add lots of functionality at little to no cost. So, the short answer for what does it cost is that it depends. Thus, the better question might be, what do you want as the result? Creating a reasonable budget and planning for the future is a great way to approach WordPress. WordPress can grow with you, and you don't necessarily need every plugin or app the moment your site goes live. Think of it as a platform that will keep up with your growing business the busier and bigger it gets.
Performance and Security: WordPress offers best practices for creating a secure website. They've been around long enough to know that it's essential to protect your site from hackers and malware. The core software itself is known to be very secure, but as you add functionality through plugins and apps, you or your developer must keep on top of security.
FINAL THOUGHTS
A Web Designer Can Help 
Most web design firms have internal preferences for various platforms, and some will only work with one or two systems. This means they will naturally steer you in those directions. A professional web design firm, however, will be able to work with the platform of your choice.
You don't have to become an expert in different website platforms or programming languages to ensure you get the setup that's right for you. In fact, you have to be willing to ask a few questions and think ahead to the future.
For more information on what a design firm like Tingalls Graphic Design can do for you, schedule a time to meet with us. One of our award-winning designers is waiting to create just the right look on just the right platform for your business.