6 Reasons Why DIY Websites Are Not Effective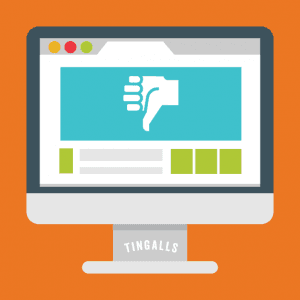 Have you ever watched one of those do-it-yourself shows on television? They don't just make it look easy to renovate a bathroom or a kitchen, they make it seem like fun! Of course, the reality feels just a little bit different when you're knee-deep in broken tiles.
The same analogy could easily be used for DIY websites. No matter where you look these days, there is a new service offering you a set of ready-made designs and templates at virtually no cost. It makes you wonder why you would spend your money hiring a professional web designer when you could just make a website on your own.
Here are 6 reasons why using DIY website templates and services can be less effective.
DIY Web Templates Can Eat a Lot of Your Time
Despite the way it might seem in advertisements, it can take a huge amount of time to put your content into a DIY web template. And even then, it might not look the way you want it or content doesn't fit into the predetermined template.
DIY Websites are Generic Websites
The templates these companies use have to be generic enough so they can work with many different businesses. It's hard to showcase your unique branding when your website has the same look and feel as everyone else.
DIY Templates Lack Features
When it comes to your brand, do you have a reason for people to stay on your site long enough to capture them? Does it pop with graphics, colors, animation, or have any cool features? Sites like IT Professionals showcased their unique brand with lots of cool functions unavailable with template websites. When other features like commerce, videos, and databases come into play, you're talking lots of time and money if you don't plan ahead. These add-ons can get quite expensive and still may not have all the necessary components you need.
Your DIY Website is Stuffed with Bloated HTML
Template websites typically come preloaded with loads of extra fonts and layout options you will most likely never utilize. These will slow your website load speed, particularly on mobile devices. As a result, it negatively impacts your SEO according to Google.
You May Not Own the Content on Your DIY Website
Because of the way some template companies structure their agreements, you may be giving them ownership of any content you post online using their platform. That means they can stop you from uploading it elsewhere, or even duplicate it on other pages.
Some DIY Websites Have Hidden Costs
A lot of DIY web template companies offer low introductory prices. But, once you add in the kinds of features you actually need to make your website run, the expenses can climb significantly.
The Bottom Line on DIY Website Savings
Smart business owners are always looking for ways to save money. But once you calculate your time and the costs for the template and additional plug ins and features, you may find yourself spending more cash on a sub-par product than you would have spending the money with a professional design team. Not to mention that once your website is published, who manages the edits or fixes anything when the website goes down or malfunctions? A good website design company will not only fix these errors for you, but will find lasting solutions to the problem.
When it comes to using your website as a serious business tool to generate sales and conversions, though, DIY websites don't offer the value they promise. If you really want to get the most from your web presence, work with a trusted design team who can deliver a customized layout, clean HTML that performs well, and an online marketing plan that will earn you a solid ROI for years to come.
Looking for a website design firm? Contact Tingalls today!