10 Tradeshow Tips for Success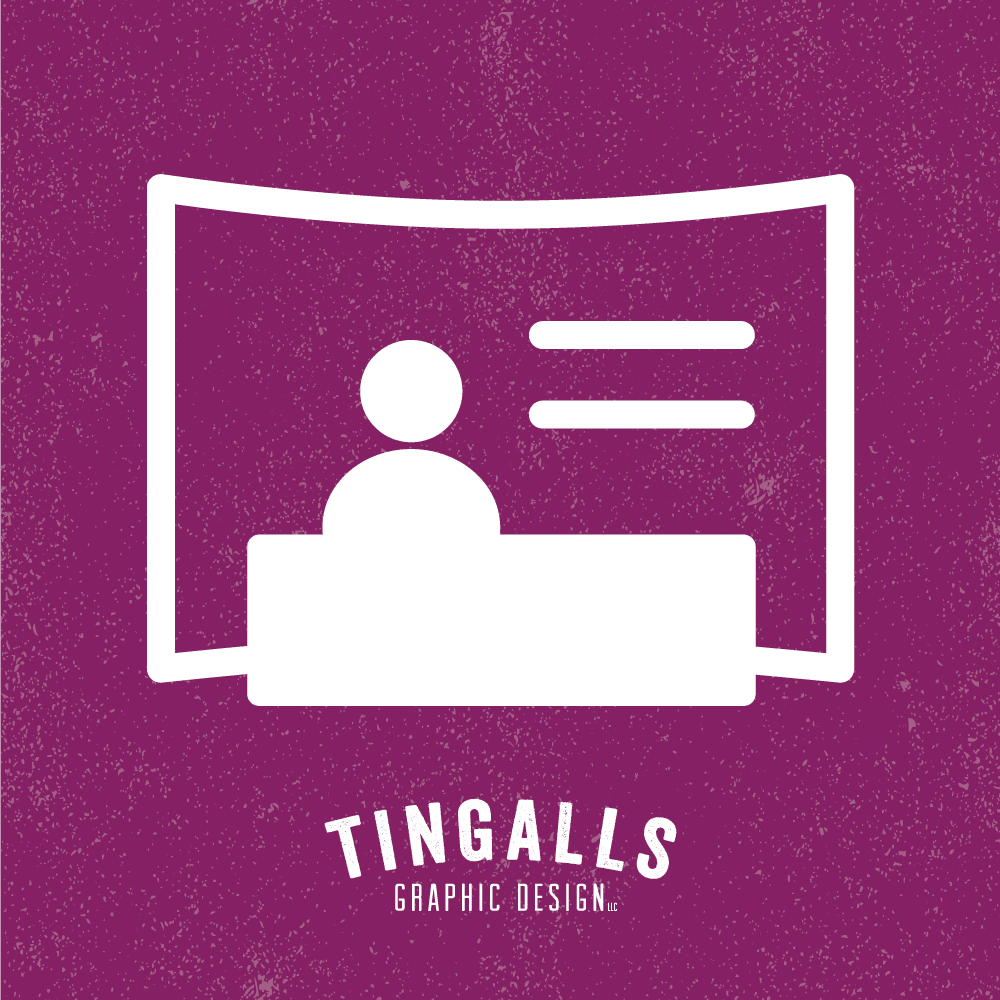 1. Listen! My most important tip is to listen to your booth visitors. Ask open-ended questions like, "Tell me about your business" or "What do you like best about what you do?" Find out first if they have a need your company can fill before trying to sell them.
2. Keep it Simple. Think of your booth as a billboard. Too many graphics or text blocks can be distracting to people walking by that just "need the facts" quickly. Enlisting the tradeshow design experience of firms like Tingalls Graphic Design can be a valuable step in your tradeshow preparation. Graphics should be professional yet eye-catching to spark the interest of attendees and pull them into your space.
3. Know your Audience. What types of people will be attending this event? Decision makers, families, etc. Most organizations have demographic information on who attends their events. Take advantage of this information and tailor your message accordingly.
4. Don't be a Clutter Bug. How many events have you attended where you walked away with a bag full of brochures and "do-dads" that you never look at again. Resist the temptation to bring your entire marketing campaign and rather use this time to gather information on what your visitor is interested in and follow-up.
5. Arrive Early. They say location is everything. If booths aren't already pre-assigned, get there early to nab a good location. (i.e. Near the bar or food.)
6. Hey Neighbor! You never know who you might meet showcasing at booths around you. They might be looking for the same prospect and you can form a strategic partnership during the event.
7. Would you like a pen? No thanks! Take the time to brainstorm promotional items that will remind people of your brand or service instead of a cheap pen. Think of giveaways like hand sanitizer if you're a cleaning company, sun screen if you're a health provider, a key to a safe that leads visitors to unlock a safe (with a prize inside) for a security company. There are many clever ways for visitors to remember you. Don't let your table be the one they miss.
8. Man Up. Bring more than one person from your office to give yourself breaks during the day. Plus, it allows you to assist more than one prospect when times get busy.
9. Be Generous. Most events have sponsorship or door prizes opportunities. Offer to donate one of your larger priced products or services. Most likely the organizers will add your logo to their advertising and also announce your name at the event.
10. Follow-up! To end my top 10, I'd be remiss if I didn't remind you that the most important aspect of tradeshow marketing is to follow-up with your prospects. They're expecting you to!
Follow these simple guidelines and tips at your next tradeshow and you're sure to "WOW" the crowd and gain more interest in your products or services. Explore more ideas with the Tingalls team! Shoot us an email!
Save
Save
Save
Save
Save
Save
Save
Save
Save
Save