Are You Running Your Business with Passion?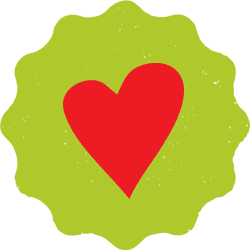 How much of your business is affected by outside forces, rather than by internal passion?
I'm not talking about listening and responding to customers — this is a cornerstone of any successful business. What I'm talking about is our ability to be true to who we are as a company — even if that means potential rejection.
Back in the mid 1990s, Apple was allowing Mac clones to be produced by third party manufacturers. When Steve Jobs returned to the company in 1997, he put that to an end.
Steve wanted Apple computers to be made only by Apple. And he wanted them crafted with his vision in mind — not the way everybody else made them.
This was a risk. People could have chosen another brand of computer, and millions did. But over the years, the Macintosh computer has risen in popularity, and undergone some amazing aesthetic transformations. They're made with exacting specifications and the operating system is a dream. The Mac has become the benchmark in computing, with other manufacturers following the trends that Apple creates.
At Tingalls Graphic Design, our goal is to help each of our clients find their voice and be true to who they are. We avoid cookie cutter designs and content at all costs. Sure, we offer sound advice on best practices, but we also listen attentively to our clients' needs and dreams so the work we do is unique and engaging.
The results can often be spectacular! Here are some examples of our branding and website design.
Need help with a project?
Feel free to contact Tingalls Graphic Design anytime. We're always happy to help!