Creating Memorable Tradeshow Marketing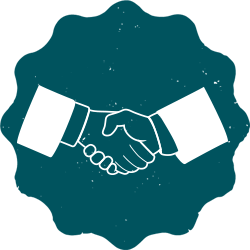 Imagine for a moment that you've just arrived home from a tradeshow or networking event. There's a good chance you've accumulated a stack of business cards and marketing collateral from the people you met. You've also handed out your share of marketing materials at the tradeshow yourself — but were they memorable?
Whether it's your business card, a one sheet, or a tote bag — which are all the rage at tradeshows these days — what makes an impression is always something unique.
Of course it's easy for me to suggest that you make your marketing materials original, engaging, clear and well produced. It's another story altogether to produce said material. It's also imperative to the success of your business.
To get you started on the road to more memorable trade show marketing, here are 12 key questions to contemplate:
What is the purpose of the piece?
Who is the audience (primary & secondary)?
What's important to the people in this group?
What motivates them?
How do they think?
How do they talk?
What words & language will get through to them?
What's going to turn their heads and get them to pay attention?
Once they pay attention, what will it take to get them to take action?
What kind of "feeling" are you looking for in the text (fun, corporate, technical …)?
What is the strongest asset of your product (and the weakest)?
How can you express what you do differently, and better, than your competitors?
The answers you come up with will form a solid foundation for all of your company's messaging, and help create a clear voice for your brand.
The marketing materials for your trade show don't have to be complex. As a matter of fact I strongly suggest the opposite — but they do need to stand out and be authentic.
Need assistance creating memorable tradeshow marketing? Feel free to contact Tingalls Graphic Design anytime. We're happy to help!