Blogging 101: What is the Purpose of a Blog?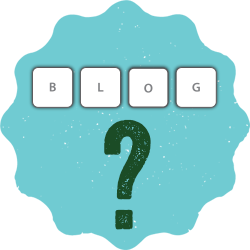 A blog is a fantastic way for a business, individual or group to communicate with their readers quickly and easily. It also offers an opportunity for readers to provide instant feedback in a virtual venue — creating a two-way conversation.
Blogs were originally called "web logs," and they've redefined how we communicate online. Blogs have also altered the very fabric of the marketing model, moving us away from a selling philosophy and into an era of building relationships.
In a nutshell, building relationships is the purpose of a blog.
HOW BLOGS BUILD RELATIONSHIPS
A blog can go a long way in making you a trusted, relevant resource. It has the ability to improve engagement and overall reach — plus it's a perfect medium to express oneself, be heard and help others.
Successfully accomplishing these goals hinges on a blogger's ability to develop a relationship with his or her audience. And the best way to develop this relationship is to offer rich, relevant and insightful content while asking for nothing in return.
When you build a relationship, your readers will continue to come back to your blog — and they'll tell their friends or associates about you. Once you've become their trusted source for what you do, you've gained a customer and a brand advocate.
Sure, a call to action at the end of a blog is totally fine, but an outright sales pitch is a sure-fire way to ruin your chances of developing a healthy, long-term relationship with your readers.
I hope this sheds some light on the purpose of a blog. Good luck building those relationships!
Be sure to check out our other posts in the Blogging 101 Series:
– Blogging 101: How to Write a Blog Post
– Blogging 101″ The Art of Writing Awesome Blog Titles
– Blogging 101: What are Tags & Categories
– Blogging 101: Blog Post Frequency & Length
– Blogging 101: Original Content vs. Duplicate Content